12/5/2011
List of Public Votes Against Red Light Cameras and Speed Cameras
A comprehensive list of referendum and initiative votes on the use of photo enforcement nationwide. Updated 5/19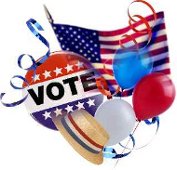 A total of 1,251,671 voters across eleven states have gone to the polls to cast a ballot in favor or against the use of photo enforcement. The vast majority have said "no" to red light cameras and speed cameras.
Since 1991, there have been a total of 42 election contests in Arizona, California, Colorado, Florida, Illinois, Louisiana, Maryland, Missouri, New Jersey, New Mexico, Ohio, Texas, Washington. With few exceptions, automated ticketing has failed by as much as 86 percent. One city did embrace the use of cameras after uniformed police officers were dispatched to go door-to-door to "encourage" citizens to keep the ticketing system in place.
The following is a comprehensive list of each contest, with the percentage opposed to the use of cameras and links to further information.
Article Excerpt:
Date

City

Type

Margin

3/19/91

Speed

69.6%

3/17/92

Speed

63.3%

4/15/97

Both

52.5%

11/7/06

Speed

76.2%

11/4/08

Both

51.7%

4/4/09

Both

85.6%

11/3/09

Both

50.8%

11/3/09

Both

71.6%

11/3/09

Red light

51.7%

5/4/10

Speed

60.7%

11/2/10

Red light

72.8%

11/2/10

Red light

58%

11/2/10

Both

50.5%

11/2/10

Red light




52.8%

11/2/10

Both

70.7%

10/4/11

Red light

53.4%

11/8/11

Both

60.9%

11/8/11

Both

67.7%

11/8/11

Red light

69.5%

11/8/11

Both

46.9%

11/8/11

Garfield Heights, Ohio
(rematch)

Speed

53.8%

11/8/11

Both

58.8%

11/8/11

Both

68.0%

11/8/11

Both

54.7%

11/6/12

Monroe, Washington
(rematch)

Both

70.4%

11/6/12

Red light

77.2%

11/6/12

Speed

39.7%

11/6/12

Red light

43.7%

11/6/12

Red light

57.0%

11/6/12

Red light

57.2%

5/10/14

Red light

59.4%

11/4/14

Both

76.6%

11/4/14

Both

77.5%

11/4/14

Both

72.6%

11/4/14

Both

71.9%

4/7/15

Red light

86.4%

5/9/15

Both

59.5%

11/3/15

Both

65.9%

5/7/16

Red light

35.1%

4/4/17

Merrionette Park, Illinois
(rematch)

Red light

69.5%

11/6/18

Red light

67.0%

5/14/19

Red light

80.9%

Related News San Mateo, California Dumps Red Light Cameras Federal Class Action Possible Against Rental Car Traffic Tickets German Constitutional Court Questions Speed Camera Reliability Florida Town Caught Misusing Red Light Camera Cash Redflex Describes Transition Away From Red Light Cameras To Tolling View Main Topics: Subscribe via RSS or E-Mail Back To Front Page