Article from: www.thenewspaper.com/news/49/4962.asp


5/18/2016
Redflex Attacks Former Executive
Redflex attorneys paint the former executive vice president as a schemer in order to get him booted from a $300 million fraud lawsuit.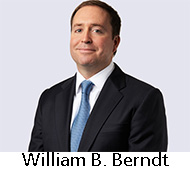 Former Redflex executive vice president Aaron M. Rosenberg is scheming to get a cut of a possible $300 million judgment against the Australian red light camera company. That was the argument Redflex lawyers presented on Monday to US District Court Judge John J. Tharp Jr in a case that will decide whether the Australian firm must pay that steep amount in restitution for defrauding Chicago, Illinois.

"Rosenberg contends he was the first person to blow the whistle on Redflex Traffic Systems, Inc," Redflex attorney William B. Berndt wrote. "Rosenberg's story is a fairy tale."

To continue to participate in Chicago's lawsuit, Rosenberg must show that he is the original source that exposed the fraud and that he did not just repeat publicly known information. Redflex insists that everything he has said could be found in the Chicago Tribune, but with a little bit more detail.

A week after the Tribune's first expose appeared in October 2012, Chicago inspector general investigator David Grossman fired off a legally binding demand for documents, emails and other information that would link Redflex employees to the payments made to Chicago deputy transportation commissioner John Bills in return for his help in securing the lucrative red light camera contract. The letter forced Redflex to disclose its involvement with the Traffic Safety Coalition front group and the public relations firm Resolute Consulting.

Redflex says its own internal investigation, run by the law firm Sidley Austin, exposed what happened in a meeting with the inspector general.

"During that meeting, I provided extensive information regarding Redflex's relationship with the city of Chicago, including detailed information regarding travel and other benefits that Redflex provided to John Bills," Sidley Austin partner Scott Lassar said in a deposition. "I explained that, among other perquisites given to Bills, Redflex had paid for seventeen trips for [Martin] O'Malley and Bills, including luxurious hotels, airfare and golf fees. The CEO approved some of these payments."

The Redflex attorneys insisted that Rosenberg cannot be considered a whistleblower because he was compelled to speak with the inspector general as an employee of a city contractor.

"Rosenberg waited for almost a decade to reveal information about the alleged bribery scheme to the government," Berndt wrote. "When he finally disclosed certain information about what he knew, he did so in an interview in connection with an already pending investigation. As the court held in Barth, a relator should not be rewarded for merely complying with the government's investigation."

Correction: A previous version of this article misidentified David Grossman.