Article from: www.thenewspaper.com/news/46/4651.asp


3/5/2015
Redflex Profit Plunges 414 Percent
Corruption investigation cuts Redflex profit by 414 percent this year.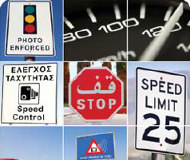 Redflex Traffic Systems continues to struggle for survival. The red light and speed camera giant told Australian investors on Tuesday that profits plunged 414 percent in the fist half of the fiscal year. Compared to the net profit of $5 million recorded last year, Redflex saw $10 million in red ink. The news could soon become even worse.

"The United States Department of Justice has also commenced investigation into the conduct of the company, selected employees and external parties in relation to the company's internal investigative findings," Redflex explained to investors. "As the Department of Justice continues its investigation and prosecution process, it is possible that the company will be subject to monetary fines in association with the ultimate disposition of the matters. At this point in time it is not possible to estimate the potential timing for such a resolution, nor the level of potential monetary fine that the company may face."

The fine could be as much as $124 million, the amount of value Redflex derived from its improper conduct in Chicago, Illinois. To make up for the loss, Redflex has been firing employees, closing out lawsuits and avoiding risky legal moves.

"The overhead cost base of the North American operations has decreased by 8.7 percent ($1.4 million) for the first half of FY2015 compared to the first half of FY2014 driven predominantly by a reduction in personnel and significant reductions in legal expenditure," the company explained.

The remaining sales staff dedicated their efforts toward encouraging cities to keep their red light camera and speed camera programs, rather than selling new cities on the prospect of automated ticketing.

"Additional North American cost reductions were completed during the first half of FY2015 by focusing resources on servicing and retaining current customers," Redflex stated.

City councils in California, one of the top markets for Redflex, have been deserting red light cameras in droves, with the Davis and Stockton becoming the latest of sixty towns that have canceled photo enforcement contracts. As Redflex put it, the US market "continues to be extremely challenging."

The challenge is taking a financial toll, as Redflex finds itself $18.2 million in debt, with the company operating on credit. Redflex predicts the red ink will continue through the rest of the year, but the loss will be "substantially reduced" by efforts to win contracts in Europe, Asia and the Middle East.