3/14/2006
Minnesota, Ohio Courts Rule Against Red Light Cameras
Judges in Minneapolis, Minnesota and Steubenville, Ohio both strike down photo enforcement programs as invalid or unconstitutional.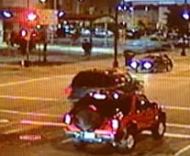 Photo enforcement suffered a double blow today as judges in Minneapolis, Minnesota and Steubenville, Ohio struck down new ordinances that have allowed red light and speed cameras to operate in each city.

Hennepin County District Judge Mark S. Wernick struck down the Minneapolis red light camera program on constitutional grounds. The American Civil Liberties Union of Minnesota had brought suit, charging the program violated the due process rights of citizens. One man, for example, was falsely accused twice and only had his cases dismissed after he contacted the media. The Minneapolis program will no longer issue tickets pending the outcome of a likely appeal.

Jefferson County, Ohio Court of Common Pleas Judge David E. Henderson struck down Steubenville's speed camera ordinance and ordered the city to refund the 3000-4000 invalid tickets, at $85 each, that have already been paid.

Attorney Gary M. Stern filed the class action lawsuit in November after his wife was mailed a pair of speeding tickets. She was not driving the vehicle at the time of the alleged offense. Stern charged that the city failed to follow the terms of its own ordinance which required fourteen days of advance notice before installing the cameras. A separate case against speed cameras is underway in the city of Girard.