top headlines:
Thursday, December 18, 2014
Texas Town Approves Red Light Cameras Despite Mounting Complaints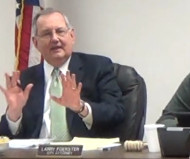 A criminal complaint and a pending ballot box revolt by residents failed to dissuade officials in Willis, Texas from extending the contract giving American Traffic Solutions (ATS) the right to mail out traffic citations at local intersections. The city council on Tuesday approved a new agreement with ATS by a 2 to 1 vote while several of the councilmen were absent.
"The mayor is blatantly ignoring the will of the people and presiding over an illegally run camera operation," Kelli Cook, a Campaign for Liberty activist, told TheNewspaper.
Cook has already collected 750 signatures on a petition to put a repeal of the red light camera program on the ballot, far more than the 113 needed to qualify. Texans have rejected cameras every time they have appeared on the ballot with votes in Conroe, Dayton, Houston, Baytown, League City and College Station.
The Willis activists have lodged a number of complaints about the automated ticketing program that has been in place at two intersections since 2010, locations they charge were selected without the engineering studies required by state law. Willis Police Chief James Nowak admitted the complaint is valid.
"In light of this issue over the traffic engineering study, I spoke to the city manager a few minutes ago," Chief Nowak wrote in an email October 14 email to ATS regional manager Justin McDole. "We agree that without proof of the engineering study that meets the language of the statute, we may have an illegal system in place. Therefore, we are not going to process any more violations, effective immediately, until we all get this issue resolved."
Chief Nowak has also admitted that he used red light camera videos on 28 occasions for general surveillance, which is a misdemeanor violation of state code Section 707.006. Cook on Friday filed a criminal complaint with the Montgomery County district attorney, including additional internal emails obtained from the city as proof of her allegation.
Activists point to the official Texas Department of Transportation accident data to show that collisions increased 140 percent last year over the number of collisions before cameras were installed. City officials did not dispute the numbers.
"Well, accidents have gone up, especially at 1097," Chief Nowak admitted when questioned by the city council on Tuesday.
Chief Nowak blamed traffic volume for the increase, but Cook and her fellow activists want the cameras taken down immediately. They are targeting the camera supporters, Mayor Leonard Reed and Councilmen John Lovelady and Tamara Young-Hector, for defeat at their next election. Residents will not be able to vote to ban the cameras by charter amendment until 2016.
"The city of Willis shall not use photographic traffic signal enforcement systems to civilly, criminally, or administratively enforce any state law or city ordinance against the owner or operator of a vehicle operated in violation of a traffic control signal, specified by Section 544.007(d) of the Texas Transportation Code, nor shall it collect any money from any recipient of a notice of violation issued, in whole or in part, in connection with the use of a photographic traffic signal enforcement system," the proposed charter amendment states.


Wednesday, December 17, 2014
Kansas Court Declares Plastic Bags Suspicious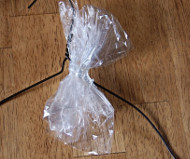 The second highest court in Kansas declared last week that anyone driving with a torn plastic baggie is most likely involved in the drug trade and can be searched without a warrant. The state Court of Appeals came to this conclusion in upholding the conviction of Cameron Howard, who was found not with drugs but a lawfully purchased firearm.
On September 15, 2011, Prairie Village Police Officer Chad Loughman pulled Howard over. In the car's cupholder, Officer Loughman spotted a plastic baggie with a rip in the corner, and he noticed that the passenger seat was reclined (Howard's passenger was pregnant). The bag and reclined seat, the officer insisted, provided reasonable suspicion that criminal activity was involved.
"My training and experience with drugs and transportation of illegal drugs, that is a common practice that people wrap marijuana in particular in cellophane baggies and twist the baggies several times to keep it secured," Officer Loughman testified.
The three-judge panel rejected the idea that reclining is suspicious, but it upheld the plastic bag's significance.
"Like one-hitter boxes or tape-wrapped baseballs, people don't often carry baggies with torn corners, and Howard hasn't cited a common, legal use for baggie corners," Judge Steve Leben wrote for the court. "In the absence of another purpose, the torn corner in this case indicates that the baggie had been used to store illegal drugs, even though the police didn't smell marijuana or observe that Howard or his passenger appeared to be under the influence of drugs."
The search for drugs only turned up an AK-47, which Howard bought in Missouri after passing a federal background check. He was in full compliance with federal and state law to buy the weapon, but there was a complication. In 2006 Howard had pleaded guilty to burglary in Missouri. He never served time as the judge suspended his sentence as part of a diversion agreement that kept Howard from being considered a convicted felon -- in Missouri. Howard did not realize that Kansas does not accept this agreement.
The Court of Appeals expanded upon a Kansas Supreme Court decision to declare Howard a convicted felon according to Kansas standards. While the US Supreme Court allows police to be wrong about the law as long as their actions are objectively reasonable, Kansas offers no such leniency to motorists.
"Even if Howard thought he was not a felon, that would not have negated his general intent to possess the firearm," Judge Leben wrote. "The state did not have to prove that Howard knew about Kansas law regarding his felon status, and the evidence that he lawfully purchased the gun (as a nonfelon in Missouri) was neither probative nor material in his case."
The court upheld Howard's new felony conviction for being a felon in possession of a firearm. A copy of the decision is available in a 75k PDF file at the source link below.
Source:

Kansas v. Howard (Court of Appeals, State of Kansas, 12/11/2014)


Tuesday, December 16, 2014
US Supreme Court Allows Traffic Stop Searches When No Law Violated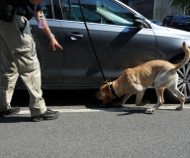 Police officer may stop and search drivers who have done absolutely nothing wrong. In an 8 to 1 decision Monday, the US Supreme Court ruled that a police officer can be wrong about a traffic law being violated, but the stop will be upheld as valid as long as he the officer's mistake was "reasonable."
"An officer might, for example, stop a motorist for traveling alone in a high-occupancy vehicle lane, only to discover upon approaching the car that two children are slumped over asleep in the back seat," Chief Justice John Roberts wrote. "The driver has not violated the law, but neither has the officer violated the Fourth Amendment. But what if the police officer's reasonable mistake is not one of fact but of law?"
Surry County, North Carolina Sheriff's Sergeant Matt Darisse thought the Ford Escort he saw on Interstate 77 on April 29, 2009 was breaking the law because its right-side tail light did not illuminate. Sergeant Darisse was wrong.
North Carolina only requires that one brake light be functional. Once the Escort was on the side of the road, the ensuing search turned up drugs and Nicholas Brady Heien was arrested. The high court justices declined to throw out Heien's conviction simply because the driver had been mistakenly pulled over. The justices noted that the adage "ignorance of the law is no excuse" still applies to the situation at hand.
"If the law required two working brake lights, Heien could not escape a ticket by claiming he reasonably thought he needed only one; if the law required only one, Sergeant Darisse could not issue a valid ticket by claiming he reasonably thought drivers needed two," Justice Roberts wrote. "But just because mistakes of law cannot justify either the imposition or the avoidance of criminal liability, it does not follow that they cannot justify an investigatory stop."
In her dissenting opinion, Justice Sonia Sotomayor said this creates a troubling precedent when combined with past decisions that allows police to conduct searches on pretexts, as long as there is a real violation of the law.
"Giving officers license to effect seizures so long as they can attach to their reasonable view of the facts some reasonable legal interpretation (or misinterpretation) that suggests a law has been violated significantly expands this authority," Justice Sotomayor wrote. "One wonders how a citizen seeking to be law-abiding and to structure his or her behavior to avoid these invasive, frightening, and humiliating encounters could do so."
Conservative groups, including the Rutherford Institute, echoed the liberal justice's criticism.
"By refusing to hold police accountable to knowing and abiding by the rule of law, the Supreme Court has given government officials a green light to routinely violate the law," said institute president John W. Whitehead.
A copy of the decision is available in a 160k PDF file at the source link below.
Source:

Heien v. North Carolina (US Supreme Court, 12/15/2014)


Monday, December 15, 2014
Missouri: Red Light Cameras Could Be Put To A Statewide Vote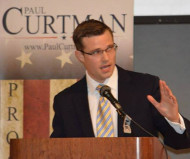 The Missouri General Assembly has never approved the use of red light cameras or speed cameras, leaving the state Supreme Court to decide whether the laws of the Show Me state can be interpreted in a way that allows automated ticketing. State Representative Paul Curtman wants to take that decision out of the hands of unelected judges and place it in the hands of voters.
Curtman on Friday pre-filed House Bill 207 which, if adopted by his fellow lawmakers next year, would put a question on outlawing speed cameras and red light cameras on the August 2, 2016 primary election ballot, alongside the Democratic and Republican hopefuls seeking their party's nomination to replace outgoing governor Jay Nixon (D). This would be the first statewide vote on traffic cameras, enacting a sweeping law that would require the immediate removal of all automated ticketing machines.
"No county, city, town, village, municipality, state agency, or other political subdivision of this state shall enact, adopt, or enforce any law, ordinance, regulation, order, or other provision that authorizes the use of an automated traffic enforcement system or systems to establish evidence that a motor vehicle or its operator is not in compliance with traffic signals, traffic speeds, or other traffic laws, ordinances, rules, or regulations on any public street, road or highway within this state, or to impose or collect any civil or criminal fine, fee, or penalty for any such noncompliance," House Bill 207 states.
Curtman serves as chairman of the House Committee on Downsizing State Government. He sees his bill as a way to curb the appetites of local government officials.
"Studies have consistently shown that the presence of red light cameras has done little if anything to improve compliance with traffic laws and in most cases has actually contributed to an increase in traffic collisions," Curtman said in a prepared statement. "What's worse, municipal leaders have created ordinances that classify a movement caught by a red light camera as a non-moving violation, that way they can collect a fee without assigning points. If the same offense was observed by an officer, then there would likely be a fee and points assigned, which is a clear contradiction to the fundamental concepts of due process of the law."
Traffic cameras have not performed well at the ballot box, losing more than nine out of ten public votes -- often by wide margins (view list of votes).
A copy of the proposal is available in a 60k PDF file at the source link below.
Source:

House Bill 207 (Missouri General Assembly, 12/12/2014)


Sunday, December 14, 2014
France: Speed Cameras Spraypainted Again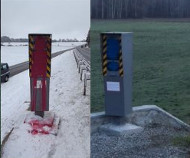 Vigilantes in Epenoy, France disabled a speed camera Thursday morning. According to Plein Air, purple spraypaint was used to cover the camera lenses. This was the fourth time this particular device has been attacked this year.
Blue spraypaint was used on Monday to disable the speed camera in Saint-Etienne le Laus, Dici Radio 90.2 FM reported. In Verdun, black spraypaint and an anarchist symbol kept the speed camera from operating, according to Est Republicain.




This is a journal covering motoring issues around the world from a political perspective.



search tips | about us | site map

Subscribe
Receive free email or RSS news updates.

Key Documents
Documents, studies and memos about camera enforcement.

Archives
View previous news items.

Feedback
Contact the editors.


View Main Topics:

Popular Stories

-Missouri Cop Harassment Video

-Photo Enforcement Bans

-Most Popular Stories


Popular Studies

-Red Light Camera Study Roundup

-2007 Virginia DOT: Cameras Increase Injury Accidents

-2005 Washington Post: Accidents Doubled with Cameras

-2004 North Carolina: Red Light Camera Study (Burkey-Obeng)

-Majority Leader Armey Red Light Camera Report

-Longer Yellows Reduce Crashes (TX Transportation Institute)

-HOV/Carpool Lanes Cause Accidents




Since 1999, Washington, D.C. cameras have issued 4,500,103 tickets worth $312 million (as of 5/30/10).