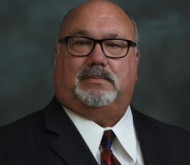 8/30/2016

Redflex Lobbyist Jailed, Bribe Taker Sentenced
Redflex lobbyist begins federal prison sentence as red light camera bribe taker sentenced to ten years.


John P. Raphael became the first participant in the unfolding red light camera scandal to be put behind bars last week. The 61-year-old lobbyist for Redflex Traffic Systems of Australia on Thursday began serving his sentence at Williamsburg Federal Correctional Institute in Salter, South Carolina wearing a jumpsuit stamped with his new identity, prisoner number 73379-061.
He will soon be joined by John Bills, the former Chicago, Illinois transportation official who was sentenced to ten years ...




---