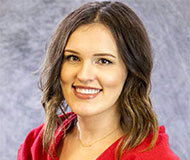 4/9/2020

OPINION: Latest travel data show why induced demand remains just a theory
Commentary by Mariya Frost, Washington Policy Center, argues the drop in traffic from the COVID-19 virus exposes holes in the induced demand theory.


Our usually gridlocked highways are unrecognizable today. The COVID-19 outbreak and quarantine have left them eerily vacant. On the one hand, they are now the roads we've all been dreaming about while sitting in stop-and-go traffic on our way to work. On the other hand, these empty roads are a reminder of the people we cannot visit, the places we cannot take our children to and the jobs that have been changed or lost.
As of March 27, the Washington State Department of Transportation (WSDOT) r ...




---