7/23/2010
Washington: Traffic Camera Front Group Tries To Block Voter Referendum
Mukilteo, Washington anti-red light camera referendum threatened by photo ticket company-backed lawsuit.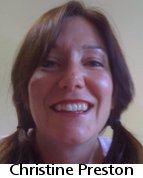 American Traffic Solutions (ATS) is following the playbook from its failed attempt to defeat an anti-red light camera referendum in College Station, Texas. The company on Monday used its law firm, Stoel Rives LLC, to file a lawsuit under the name of Christine Preston, a local resident seeking to prevent Mukilteo residents from having any say in whether automated ticketing machines are deployed on their streets.

"A controversy exists between plaintiff and defendants regarding whether the subject matter of proposed Mukilteo Initiative No. 2 is within the scope of the initiative power," the ATS law firm's complaint stated. "Proposed Mukilteo Initiative No. 2 would improperly interfere with the exercise of a power delegated by state law to a local legislative authority."

The ATS-backed firm asked the Snohomish County Superior Court to block the public vote from taking place on November 2. As happened in College Station (view details), the ATS law firm will likely face off against the city attorney and mayor in court, both of whom are strong advocates of continuing the camera program. In College Station, the city attorney in early filings attempted to throw the case by conceding all points of contention to ATS. Only after public outrage registered with the mayor did the city retain outside counsel to argue the side of letting the public vote.

Referendum guru Tim Eyman says the injunction request goes against the fundamental right of the American people to have a say in the way they are governed.

"Instead of taking 'no' for an answer, Arizona's red light camera company, ATS, is doing everything it can to prevent voters from voting on our initiative, including suing the city and county," Eyman told TheNewspaper. "They know that an overwhelming vote for our initiative repudiating cameras will be bad for business throughout Washington and invite scrutiny by the legislature. But ATS isn't just going after voters, their lawsuit makes the extraordinary claim that the city council does not have the authority to ask voters what they think."

The firm ultimately failed to prevent the vote in College Station. Last November, a majority ended up voting to ban cameras, as residents in ten of ten cities have done around the country. Eyman also questions whether Preston has any real role in the suit. He claims that when he went to Preston's home to introduce himself that Preston launched a profanity-laced tirade from behind her window. Preston refuses to comment in public about the case.