7/26/2011
California City to Vote on Banning Red Light Cameras
Orange, California city council to consider ordinance banning red light cameras.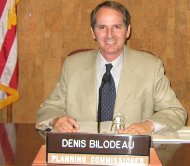 A third jurisdiction in Orange County, California is taking steps to ban the use of red light cameras. Later today the city council in Orange will vote on the first reading of an ordinance that would deter future councils from considering the devices. The city of 136,000 residents has never used photo enforcement, but the council unanimously directed the city attorney's office in October to come up with the most effective language to deter future councils from considering them.

"Despite being touted as promoting traffic safety there is insufficient evidence to show that red light automated traffic enforcement systems actually accomplish this goal," Ordinance Number 14-11 states. "The city council finds that the installation of red light automated traffic enforcement systems do not serve a significant public purpose and specifically not the stated public purpose... A new section 10.08.080 shall be added to the Orange Municipal Code to read as follows: Automated traffic enforcement systems as that term is used in California Vehicle Code Section 25145.5 shall not be installed on any city street or highway that is within the jurisdiction of the city."

Upon adoption of the ordinance, Orange would join the neighboring city of Anaheim where 73 percent of voters in the neighboring city of Anaheim approved a referendum prohibiting automated ticketing machines in November. Westminster has scheduled a similar referendum vote for November 2012. In this case, Councilman Denis Bilodeau decided to go straight for an ordinance.

"My city like every other city in California has a budget deficit," Bilodeau told TheNewspaper. "I would not want my council nor future councils to get antsy and decide to install a red light camera system just to raise revenue."

Bilodeau is not an just a politician with a distaste for automated ticketing. He is a professional traffic engineer and member of Institute of Traffic Engineers (ITE). He examined the accident history of intersections in the city and determined none of them could benefit from photo enforcement, which he sees as primarily a revenue enhancing tool.

"There's very few instances in which I see a safety value to them," Bilodeau said. "Wherever you place a red light camera, the rear end accident rate goes up significantly because people jam their brakes on as they approach the intersection and see the mast arms and cameras -- they stop abruptly and get rear ended. It actually, in a lot of instances, increases accidents."

A future council cannot be bound by this ordinance, but its presence on the books would create significant procedural hurdles to any councilman seeking to introduce cameras quietly. Redflex Traffic Systems of Australia had attempted a few years ago to convince the council to use cameras and Bilodeau thinks having the ordinance on the books would keep them away to focus on cities where introducing photo ticketing would be simpler.