2/27/2012
California City Opens Red Light Camera Cold Case Squad
Hayward, California red light camera cold case bureau hopes to double photo ticketing revenue.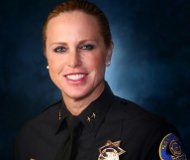 Many California motorists decide not to pay the near $500 red light camera tickets they receive in the mail. The programs, which are run by private contractors, lose even more revenue when the contractor is unable to positively identify the driver in a photograph, as required under California law. The city of Hayward is solving that problem by opening a photo enforcement cold-case bureau in the hopes of doubling the number of citations issued.

The idea is simple. Each month, Redflex Traffic Systems of Australia processes 1530 alleged violations. Of these, 500 can be immediately mailed out as tickets, and 300 are rejected because the driver's face is not clearly visible in the photograph or the alleged right-turn violation is far too minor to merit a citation.

Of the remainder, there are 730 photographs where the driver of the vehicle does not match the description of the registered owner -- a female is driving a car registered to a man, for example. In such cases, Redflex mails out "snitch tickets," which are notices that appear to be actual tickets that seek to trick owners into disclosing the identity of the driver in a red light camera photograph. There is no penalty for throwing this notice in the trash. About 250 ignore these mailings, while 480 owners turn in those who may have been driving their vehicle.

To go after those non-responsive 250, Police Chief Diane Urban proposed taking a police community service officer (CSO) and a fully sworn police officer away from other duties to create a cold-case bureau. The sworn officer will be trained by Redflex and operate on a per diem, or as-needed, basis and together they would "follow up" on those notices.

"A cost analysis to ensure revenue from violations covers the additional staff costs will be completed to determine if utilizing the CSO and per diem officer is the most cost effective mechanism for staffing the red light camera program," Urban explained in an October memo to the council.

Hayward has had eight red light cameras since September 2008, and the program currently generates $1.1 million in revenue each year. Redflex, however, keeps $708,000 of that amount. By boosting the number of citations issued, Urban expects $1.3 million more in gross annual revenue. Factoring in all expenses, that leaves $333,000 in additional profit for the city. One local area activist, Roger Jones, says this setup violates a state law against quotas because the new officers would have to issue a precise number of tickets to keep from being fired by a "cost analysis" of their duties.

"This does not pass the smell test for safety," Jones told TheNewspaper. "It does, however, smell like a quota system. If officers do not cite 42 percent of the pool of of violators, they have missed their mark. Is this any different than telling patrol officers they must write eighteen traffic tickets per shift like was done in Los Angeles?"

After nearly four years of use, Hayward officials have no evidence that this photo enforcement program has had any safety benefit.

"There are studies that show that red light cameras do in fact reduce the number of collisions; however, the Hayward Police Department has not been able to gather sufficient data to support this conclusion," Urban wrote.