6/7/2013
Sugar Land, Texas Rejects Red Light Camera Vote
City council in Sugar Land, Texas votes to protect red light camera program by denying initiative a spot on the ballot.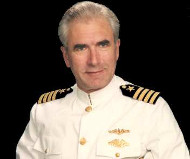 The city council in Sugar Land, Texas does not want voters to have a say in whether red light cameras are used in the Houston suburb. Although more than 3000 residents signed a petition requesting the issue be placed on the November ballot, and the city secretary verified a sufficient number met the legal requirement, the council voted Tuesday to reject the petition.

The council's decision protects the four intersection cameras operated by American Traffic Solutions, one of which only began issuing $75 tickets a month ago. Before that device was added, the cameras issued 10,549 tickets worth $791,175 in a twelve-month period.

Retired Captain Helwig Van Der Grinten, known as Captain Van, teamed up with resident Ray Patel to form the Houston Coalition Against Red Light Cameras to educate local residents and have them sign a petition to force the issue onto the ballot. The city cited a number of technicalities to invalidate the effort, including the failure to include the names and addresses of the petition sponsor on the petition; the failure to include an affidavit from the petition circulator; and the failure to submit a copy of the petition to the city secretary within five days after the first signature was collected.

Instead of a vote, the council decided to create an "independent citizens task force" on June 18 that will allow up to ten individuals chosen by the council to make a recommendation to the council on whether to keep or end the camera program.

The council members, who support cameras, realize Texas voters, if given the chance, have in every case rejected automated ticketing machines. So far, cameras have been on the ballot in Dayton, Houston, Baytown and College Station, each of which voted to take their cameras down by margins as great as 70 percent against. In many of these cities, officials and the red light camera companies have taken every legal means possible to protect their automated ticketing programs by attempting to block a public vote. The ultimately unsuccessful attempt to thwart the vote in Houston reached the US Court of Appeals for the Fifth Circuit, which sided with camera opponents (view ruling).

The initiative proponents do not intend to back down and are reviewing their options.