7/1/2014
For Redflex, A Summer Of Lawsuits
Australian red light camera company faces multiple lawsuits.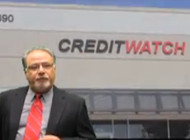 The legal bills for Redflex Traffic Systems continue to mount. Between July 1, 2013 and the end of December, the Australian red light camera operator reported spending $1.1 million to defend itself against an ongoing bribery investigation in Chicago, Illinois. One of the central figures in the investigation, former Redflex Executive Vice President Aaron M. Rosenberg, is separately suing Redflex for defamation over its handling of the public relations fallout from the scandal.

The litigation is taking a financial toll. After the firm was caught violating California labor laws, Redflex had to pay $705,000 to settle the matter. It paid $814,000 to settle lawsuits in New Jersey over the illegal operation of red light cameras. Two more ongoing federal cases will keep the legal bills coming.

In Ohio, Redflex attorneys were scheduled to update US Magistrate Judge Norah McCann King at 1:30pm today regarding a workplace discrimination suit, but the lawyers on both sides made a last-minute request for a time extension. Former Redflex sales manager Catherine Petzel is suing her former employer for having an anti-Australian bias at its US office. Ousted Redflex executive Karen Finley was deposed for the suit on April 30.

In New Mexico, motorists are suing over the Australian firm's use of robocalls to collect on unpaid photo tickets. The drivers say the unsolicited calls violate the Telephone Consumer Protection Act, which prohibits prerecorded calls to cellphones without prior consent. Redflex has balked at a request to provide records related to the collections process.

"Plaintiffs' request for immediate production is unreasonable under the circumstances of this case," Redflex attorney Candice M. Tewell wrote on June 13. "Plaintiffs' document requests have required Redflex to collect and process well over 30,000 documents, which Redflex is reviewing for responsiveness, privilege, and confidentiality. That type of review takes time -- certainly more than the 10 days plaintiffs suddenly demand in their reply."

Rob Treinen, attorney for motorists Amber Fosse and David Willett, insists the company is stalling.

"Redflex seeks delay upon delay upon delay," Treinen told the court. "On March 14, 2014 plaintiffs served their first set of discovery on Redflex. It is now three months later. Redflex has still not produced any documents, except for one from which it redacted the very information requested."

US Magistrate Judge Robert Hayes Scott largely sided with the motorists, giving Redflex until July 14 to respond to the request. The court said Redflex must hand over the name and address of everyone that was contacted by the collection agency Creditwatch over photo tickets so that the list can be used to file the lawsuit as a class action. Redflex must also turn over all of its communications with Creditwatch.