1/13/2015
Missouri: ATS Settles Illegal Red Light Camera Tickets
Recipients of red light camera tickets in Missouri since 2005 are entitled to a partial refund.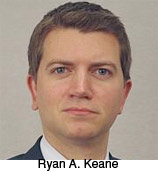 American Traffic Solutions (ATS) began issuing red light camera tickets in Missouri nearly a decade ago knowing what it was doing was illegal. Lawyers hired by the firm advised against acting without legislative authorization (view legal memo), but ATS pressed forward anyway, eager to seize the "first mover" advantage. ATS did lock up most of Missouri's contracts, and the firm's less daring competitors missed out. Now ATS is paying for its haste in the form of a partial refund.

As part of a class action settlement, ATS will pay 20 cents on the dollar for each of those illegally issued tickets in return for a release from all liability. Recipients of these citations have until February 28 to ask for their refund of about $20. What they will not receive is an apology.

"ATS has strenuously denied and continues to deny all charges of wrongdoing or liability against it arising out of any of the conduct, statements, acts or omissions alleged, or that could have been alleged, in the litigation and believes the claims asserted against it in the litigation are without merit," the settlement states.

In April, the Missouri Supreme Court allowed the Court of Appeals decisions in a series of red light camera cases to stand as final. The rulings held that automated ticketing ordinances conflicted with state law because they converted a moving violation into a parking ticket, failing to impose license points as state law requires for all moving violations. This was the very view expressed by ATS lawyers in their 2005 memo.

Postcards have been sent to several hundred thousand ticket recipients who must request their refund online at www.Morelcenforcement.com. Unless a ticket recipient specifically opts not to receive this refund or participate in the settlement, he gives up his right to sue ATS over the ticket in the future. Ryan A. Keane of the Simon Law Firm and Russell F. Watters of Brown and James will split $2 million from ATS to cover the costs of bringing the litigation.

The settlement applies to the cities and towns of Arnold, Bellerive Acres, Bel-Nor, Beverly Hills, Brentwood, Bridgeton, Calverton Park, Clayton, Country Club Hills, Creve Coeur, Dellwood, Ellisville, Excelsior Springs, Ferguson, Florissant, Grandview, Hazelwood, Kansas City, Moline Acres, Northwoods, Richmond Heights, St. Ann, St. John, St. Joseph, St. Louis, Sugar Creek and Washington.

ATS and Redflex settled a similar lawsuit in New Jersey in 2012.