7/14/2016
Legal Attack On Texas Red Light Cameras Spreads
Lawsuits multiply against Texas jurisdictions that installed red light cameras without studying possible engineering alternatives first.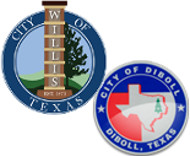 A Texas judge last month invalidated red light camera tickets issued in Richardson because the city did not bother conducting the legally required traffic studies (view case). Now Russell J. Bowman, the attorney who won the Richardson case, is directing the same attack toward the cities of Diboll and Willis. Despite its loss in court, Richardson refuses to tell its private vendor to stop issuing citations.

"The city is aware of and is currently assessing its options related to the decision handed down June 27, 2016," Victoria W. Thomas, an attorney for Richardson, said in an email. "At this time, the city has no plan to change the manner in which its photographic traffic signal enforcement system operates nor do we anticipate returning any previously paid civil penalties."

Bowman uncovered evidence that, like Richardson, Diboll and Willis have been ignoring the Texas red light camera statute requiring cities to conduct a formal study of engineering alternatives prior to installing a red light camera.

"Before installing a photographic traffic signal enforcement system at an intersection approach, the local authority shall conduct a traffic engineering study of the approach to determine whether, in addition to or as an alternative to the system, a design change to the approach or a change in the signalization of the intersection is likely to reduce the number of red light violations at the intersection," Texas Transportation Code Section 707.003 states. "A local authority may not impose a civil penalty under this chapter on the owner of a motor vehicle if the local authority violates [this] subsection."

Bowman's lawsuits filed in Angelina County and Montgomery County district courts seek refunds for all illegally collected photo enforcement fines and an injunction shutting down the programs. The Texas Board of Professional Engineers, which has jurisdiction over municipal traffic engineers, conducted a formal investigation into whether Willis complied with the engineering provisions of the law. The board found that the site evaluation report supplied by camera vendor American Traffic Solutions (ATS) was no substitute for a formal traffic study.

"In comparing your response with the provisions of the Texas Engineering Practice Act and our Board rules, we were unable to locate, find, or prove that an engineer performed the TES prior to the installation of the red light cameras, as required by Texas Transportation Code, Chapter 707.003(c) and Section 1001.407 of the Texas Engineering Practice Act," board investigator Virginia Alayon wrote in an April 14, 2015 letter to Willis.

In addition to this argument, Bowman points out that Diboll failed to establish a citizen's advisory committee, as required under the red light camera law. It also accuses ATS of illegally operating as a private investigation firm without a license in a challenge modeled after a ruling by Arizona's attorney general (read opinion).