10/28/2016
Chicago, Illinois Seeks Gag Order In Redflex Corruption Case
Photo ticketing vendor joins Chicago, Illinois in asking a federal judge to limit public access to documents during ongoing federal fraud trial.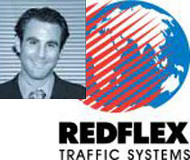 Worried at the prospect of embarrassing information leaking out of its court case against Redflex Traffic Systems, the city of Chicago, Illinois on Thursday asked US District Court Judge John J. Tharp Jr to impose an order blocking public access to material marked "confidential" during the discovery phase of the trial. The Australian red light camera vendor shared the city's desire to secrecy.

"Through their discovery requests, the parties seek information regarding the confidential information of Redflex and the city of Chicago, including non-public financial information, customer information, marketing and pricing information," Chicago attorney Anthony J. Masciopinto and Redflex attorney William B. Berndt wrote to the court on Thursday.

Under the proposed order, the public would be denied access to the behind-the-scenes information about how Redflex inked the lucrative $125 million deal with the Windy City under false pretenses. Now the city wants to recover those millions from Redflex by charging them with violating a municipal ethics law. Redflex had gambled that it would get away with securing the country's most lucrative red light camera contract by dishing out $2 million in bribes. Redflex pocketed $125,904,645 from the scheme, while Chicago collected $500 million.

Though protective orders are common in high-profile cases, the proposed order would prohibit disclosure even of any "summaries... of discovery material," as long as the attorneys mark them as confidential. This category specifically includes documents that are at the heart of the case.

"As used in this [proposed] order, 'confidential infornmation' means information designated as confidential that falls within one or more of the following categories... [including] bid documents, analyses and requests for proposals," the proposed order states.

Any document that Redflex or Chicago believes could "reasonably result in commercial, financial or business injury" may be marked highly confidential to prevent it from being seen by anyone other than the attorneys in the case.

Redflex has until Tuesday to submit its final briefs if it wishes to seek summary dismissal of the case.