12/28/2016
Redflex Cuts Prosecution Deal With Feds
US Department of Justice closes its corruption case against Redflex in Illinois and Ohio.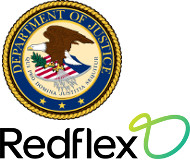 The US Department of Justice will close its corruption case against Redflex Traffic Systems in Illinois and Ohio. The department on Wednesday announced it had signed a non-prosecution agreement with the Australian firm, but the deal does not quite mean that Redflex is in the clear.

Under the terms reached with prosecutors, Redflex must pay Columbus, Ohio a $100,000 fine, and it must pay whatever judgment is reached with the city of Chicago, which has a pending $383 million lawsuit against the photo ticketing firm. Redflex must also cooperate with the Justice Department in any investigation into Redflex activities in Arizona, California, Colorado, Florida, Georgia, Massachusetts, New Jersey, New Mexico, Tennessee, Virginia, where the company's former executive vice president admitted he bribed public officials.

Redflex must also cooperate with Australian Federal Police agents investigating the activities of company officials in that country. Redflex must turn over all requested documents and records until these investigations are concluded -- regardless of how long it may take.

"In exchange for Redflex's fulfillment of its obligations under the agreement, DOJ agreed that it will not criminally prosecute Redflex for any of the conduct arising out of investigations in Chicago and Columbus," federal officials explained in a statement.

The deal clearly states that Redflex has not been given a clean bill of health from the US government.

"This agreement does not relate to any potential criminal tax charges, as to which DOJ can make no agreement, and it does not provide any protection against prosecution for any other crimes except as set forth above," the agreement text explains.

As part of the deal, Redflex must also adopt anti-corruption policies and submit four semiannual follow-up reports to the Justice Department over the next two years. The deal is broken if Redflex is found to have committed any felony under federal law.

"If DOJ determines that Redflex has violated any provision of the non-prosecution agreement, Redflex shall be subject to prosecution for any applicable violation of US law, including perjury and obstruction of justice," the department explained.

The former head of US operations for Redflex, Karen L. Finley, was sentenced to thirty months in a federal prison for her role in bribing officials in Chicago and Columbus. She was supposed to report to the US penitentiary in Victorville, California no later than 2pm on Monday, but she won a thirty-day reprieve on Wednesday. Judge Sara L. Ellis agreed to delay Finley's prison reporting date until February 6. Finley claimed she needed time to see a specialist about gastroesophageal reflux disease.