2/6/2017
Illinois: Redflex Fined $20 Million Fine In Chicago Bribery Scandal
Redflex pays $20 million fine to Chicago, Illinois to put an end to the bribery scandal.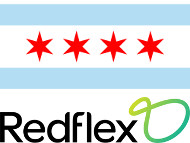 Redflex Traffic Systems on Sunday announced it had settled the bribery lawsuit with the city of Chicago, Illinois. The Australian red light camera provider dropped the news that it would pay the Windy City $20 million in a news release sent out a few hours before the Super Bowl kickoff, minimizing coverage in the North American market where Redflex continues to struggle financially.

The fine represents one-third of the camera company's gross annual revenue. The first $10 million payment is due by the end of 2017, with another $2 million in annual payments over the next five years. Redflex has not turned a profit since it was caught distributing bribes in Chicago and Ohio, having lost $3.6 million in fiscal 2016. As difficult as it will be to recover from this financial blow, the alternative was to go to trial and face the prospect of a judgment that could have been as high as $383 million.

Redflex officials painted the deal as a positive development.

"I would like to thank the groups and individuals involved in illuminating and then responsibly addressing the company's past misdeeds," Redflex chairman Adam Gray said in a statement Sunday. "Having now fully and favorably closed this chapter in the company's history, we look forward... to profitably growing the Redflex business, and to creating value for our shareholders and stakeholders alike."

Chicago's lawsuit was originally filed by former Redflex Executive Vice President Aaron M. Rosenberg as a "qui tam" whistleblower action. It charged Redflex with violating the city's ethics ordinance by signing red light camera documents that contained a number of false statements. In particular, the documents falsely certified that the company did not bribe city officials in order to get the contract.

In fact, Redflex dished out $2 million in bribes to land the most profitable automated ticketing deal in the country. While it will cost Redflex $20 million to settle the suit, and the former head of US operations will pay another $2 million to the federal government, the Australian firm still comes out ahead. It pocketed $125,904,645 taken from Windy City drivers over the life of the contract, on top of the $500 million it distributed to the city.