12/14/2005
Ninth Circuit Rules Against Driveway Auto Seizure
A Ninth Circuit Court of Appeals ruling says cities must have a compelling public reason to seize a vehicle.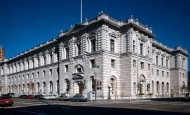 A three judge panel of the Ninth Circuit Court of Appeals last month overturned a lower court decision that allowed the seizure of a family's automobile out of its driveway after a husband was caught teaching his wife how to drive.

In April 2003, Jorge Miranda accompanied Irene Miranda as she drove his Ford Aerostar minivan at 10 MPH in a Cornelius, Oregon neighborhood to and instructed her how to drive. A police officer witnessed her poor driving and issued tickets to both Mirandas after they had pulled into their personal driveway. Thirty minutes later, the officer had a tow truck remove the minivan right out of their driveway. Miranda had to pay the city administrative and towing fees in addition to losing a day's pay to come pick it up the next day.

A federal district court in Oregon upheld the vehicle seizure on the grounds that there is no privacy in a private person's driveway. The Ninth Circuit, however, viewed the situation differently and took the City of Cornelius to task for assuming that merely passing a law gives them a right to seize personal property without a warrant.

"We begin with the premise, apparently not recognized by the Defendants, that the decision to impound pursuant to the authority of a city ordinance and state statute does not, in and of itself, determine the reasonableness of the seizure under the Fourth Amendment," the court wrote.

Since the vehicle was not creating an immediate hazard and Jorge Miranda was a fully licensed driver, the court did not see a compelling reason for the city to seize the car.

"We hold that, under the special circumstances of this case, the impoundment of Plaintiffs' vehicle was an unreasonable seizure not justified by the community caretaking doctrine," the court concluded. "The police have no duty to protect a vehicle parked on the owners' property and there was no reason to believe that impoundment would prevent any threat to public safety from its unlawful operation beyond the brief period during which the car was impounded."

The full opinion is available in an 87k PDF file at the source link below.