5/16/2006
North Carolina Appeals Court Rules Against Red Light Cameras
Statewide Court of Appeals ruling could mean the end of red light cameras in North Carolina.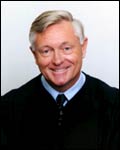 A ruling today by the North Carolina Court of Appeals threatens red light camera programs in the state. The decision upheld two lower court rulings that had required the city of High Point to direct 90 percent of photo ticket fines to the public school system. Today's ruling expands the precedent statewide, turning money-making programs into a money-losers for the cities involved.

High Point had argued that the Article IX, section 7 of the state constitution did not apply to red light camera tickets because they imposed a "penalty" not a "fine." Judge J. Douglas McCullough swept aside the word games, writing for the court, "the fact that the violation results in a civil penalty rather than a fine for an infraction is irrelevant if we are to observe the Supreme Court's admonition to consider 'the nature of the offense committed, and not in the method employed by the municipality to collect fines for commission of the offense.'"

High Point had been paying Peek Traffic Inc. $35 out of every $50 citation to operate the cameras. Under today's ruling, each ticket issued would cost the city $30. High Point had suspended its program last year pending the outcome of the appeal. Officials admitted at the time that they would not continue the public safety program if it ended up costing money. Greensboro and Greenville likewise suspended their programs last year.

The full text of the ruling is available in a 102k PDF file at the source link below.
Article Excerpt:
Article IX, Section 7 of the North Carolina Constitution provides that "the clear proceeds of all penalties and forfeitures and of all fines collected in the several counties for any breach of the penal laws of the state, shall belong to and remain in the several counties, and shall be faithfully appropriated and used exclusively for maintaining free public schools."
Source:

Shavitz v. City of High Point (North Carolina Court of Appeals, 5/16/2006)

Regional News:
Other news about High Point, North Carolina



Permanent Link for this item
Return to Front Page