10/3/2009
California: Another Appellate Court Strikes Down Cost Neutrality
San Mateo County, California appellate court joins Orange County in ruling cost neutral red light camera contracts illegal.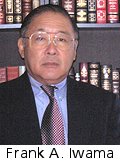 A second appellate ruling has struck down a California city's red light camera program as illegal. On September 22, the California Superior Court for the County of San Mateo, Appellate Department overturned motorist Al Bullock's $387 conviction for making a right turn on red. Presiding Judge Mark R. Forcum concisely found that San Mateo's cost neutral contract with an Australian company, Redflex Traffic Systems, was in direct violation of state law.

"Reversed," Forcum wrote in a one-word decision.

California law explicitly bans local jurisdictions from rewarding red light camera companies with payments based on the number of citations issued or as a percentage of fines generated. At least fifty cities have attempted to skirt this requirement with a clever arrangement known as cost neutrality. These contract provisions allow a city to pay the contractor based on the number of citations issued up to a certain monthly amount. After this cap is reached, the city keeps all of the revenue generated. The provisions are designed to ensure that cities can only profit from photo ticketing and will never pay to operate the program.

"If the total compensation paid to Redflex pursuant to this agreement exceeds that portion of fines received by customer for citations issued during the same twelve (12) month period, then Redflex agrees to absorb, eliminate, or reimburse customer for the excess expense thereby covering the cost for system operation so that the customer achieves cost neutrality in accordance with the representation that the system(s) shall pay for themselves," Section 6.5 of San Mateo's contract states.

Bullock hired Frank Iwama, a former deputy attorney general, to fight his ticket. Iwama argued that San Mateo's cost neutrality arrangement was illegal, following the reasoning of a November appellate ruling by the Orange County court that overturned the city of Fullerton's automated ticketing contract (view opinion). Because the Fullerton case was not published, it cannot be cited as precedent.

"I have requested the court to modify and certify the opinion for publication in the Official Reports," Iwama told TheNewspaper. "I am waiting for the court's certification of the opinion for publication before making any decision regarding the filing of a class action or other challenge against 'cost-neutral' contract violations between local government entities and Redflex (and/or other manufacturers/suppliers) of red-light camera photo enforcement equipment."

The California legislature adopted the ban on per-ticket compensation arrangements so that for-profit contractors would not have a financial incentive to generate citations. Highwayrobbery.net obtained documents which show that Redflex cut twenty percent off of the bill for the city of San Mateo in August 2005 (see invoice), giving the vendor a direct financial incentive to boost the number of violations in the city.

The California Supreme Court is also expected to rule on whether contracts for red light camera services paid on a per-ticket basis are inherently void. View the one-word decision in a 57k PDF file at the source link below.