3/5/2012
California: Court of Appeal Backs Red Light Camera Ticket
Second highest California court splits on the admissibility of red light camera ticket evidence.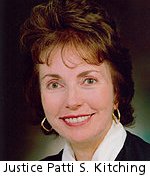 The California Court of Appeal's second appellate district overturned a red light camera ticket just last month. On Thursday, a different three-judge panel decided to publish a ruling upholding a citation. The decisions split on the question of the admissibility of evidence produced by the for-profit firms that operate all aspects of the photo ticketing process.

In the most recent case, Carmen Goldsmith was accused of running a red light by 0.27 seconds at Centinela Avenue and Beach Avenue in Inglewood. Redflex Traffic Systems, a private Australian company, mailed the $436 ticket on March 13, 2009. When she challenged the ticket at trial, Inglewood Police Officer Dean Young gave his standard testimony about the functioning of the red light camera system owned and operated by Redflex. Goldsmith argued Young's evidence should have been excluded as hearsay because he has absolutely no role in the creation of the citation -- he merely repeated what Redflex had told him. The three-judge panel concluded that this was acceptable because the red light camera is presumed to be accurate and therefore its evidence admissible.

"The images and information (including the date, time, and location of the violation and how long the light had been red when each photograph was taken) imprinted on the photographs are presumed to accurately represent the digital data in the computer," Justice Patti S. Kitching wrote for the court. "We do not presume computer data to be unreliable, and do not require the proponent of such evidence to disprove the possibility of error to meet the minimal showing required for admission. Neither is the proponent of the computer record evidence required to produce testimony on the acceptability, accuracy, maintenance, and reliability of the computer hardware and software, especially where, as here, the computer data consists of retrieval of automatic inputs rather than computations based on data entered into the computer by human beings."

The three-judge panel directly disagreed directly with January's Borzakian decision (view opinion), in which another Court of Appeal panel concluded that testimony from the individuals responsible for maintaining the cameras was required given the US Supreme Court's recent decisions clarifying the Confrontation Clause. Goldsmith's attorney argued the main reason for glossing over requirements of the rules of evidence was for more efficient revenue generation.

"Here respondent argues for unrestrained discretion to be exercised by a traffic court to speed the disposition of those pesky traffic violations," attorney John J. Jackman wrote. "Respondent argues that traffic courts are unrestrained by the more stringent procedural requirements of a major criminal trial and significantly that traffic courts are free to develop innovative procedures to expedite traffic cases."

A copy of the decision is available in a 125k PDF file at the source link below.