5/18/2012
Two Northern California Cities Dump Red Light Cameras
Emeryville and Yuba City, California decide to drop their red light camera programs.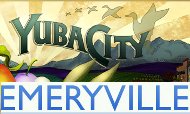 Two more California cities have given up on the use of red light cameras. On Tuesday, the city councils in Emeryville and Yuba City each voted to discontinue the use of automated ticketing machines, primarily out of a concern that the programs were failing to generate the expected amount of revenue. Officials were also upset that the programs have been tying up police resources.

"Eliminating automated red light enforcement would eliminate the city's negative account balance with Redflex and allow the administrative personnel time spent by an officer to be directed elsewhere," Yuba City Police Sergeant Michael Green wrote in a memo to the council.

In October 2005, city officials granted Redflex Traffic Systems, an Australian company, the right to issue traffic tickets, now worth $449 each. Redflex bills the city $18,576 per month to dish out citations at the corner of Garden Highway and Lincoln Road as well as Gray Avenue and Bridge Street.

For police, one of the most significant time commitments is the requirement that the same officer who presses the button approving violations submitted by Redflex also appear to testify in court. According to the city's accounting, police spent less than five hours per week on the program, with a quarter of that amount spent preparing for or appearing at a hearing.

Yuba City's monetary commitment is lessened by a "cost neutrality" clause that compensates Redflex on a per-ticket basis, with a maximum of twelve months' worth of back payments due only if the city terminates the contract with Redflex. The city last paid the full invoice to the Australian firm in April 2008, so the contract clause limits the amount currently owed to $472,265. Ticketing will cease on May 30 when the contract expires.

Two hours to the south in Emeryville, the city council came to a similar -- and unanimous -- conclusion. Officials found it did not make sense to continue operating the cameras at a net financial loss to the city. A 22-month cost accounting showed Emeryville collected a $547,541 share of the proceeds from the near $500 citations. From this amount, Redflex took a $533,204 cut.

"The city received only $14,366 in revenue after paying for Redflex's services from the funding received from red light camera violations," a city cost accounting memo explained. "However, if you take staff's time into account, the city actually expended $166,968 over these 22 months with no financial return."

While the city only gained an average of $56 from each near-$500 citation issued, Alameda County and the state government each pocketed a far more substantial share.

Dozens of Golden State municipalities have grown disillusioned with this process. Recent cities to drop their programs include Glendale, Gardena, Grand Terrace, Loma Linda and Whittier, Los Angeles, Moreno Valley, Pasadena, Rocklin, San Carlos, Union City, Yucaipa and Costa Mesa. Berkeley, Burlingame, Cupertino, Compton, El Monte, Fairfield, Fresno, Fullerton, Indian Wells, Irvine, Maywood, Montclair, Paramount, Rancho Cucamonga, Redlands, Roseville, San Jose (photo radar), Santa Fe Springs, Santa Maria, Santa Rosa, and Upland have also canceled their contracts.