9/19/2012
Ohio: Police Cannot Stop a Motorist That Catches Their Attention
Ohio Court of Appeals strikes down conviction of motorist who was stopped because he caught the attention of a police officer.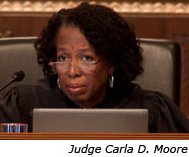 A police officer may not stop and interrogate a driver merely because a vehicle's out-of-state license plates "caught his attention," the Ohio Court of Appeals ruled earlier this month. In a split 2-1 decision, the court held the March 19, 2011 traffic stop of Bret Browning was improper because Copley Township Police Officer Ryan Price had no reason to think a crime was about to be committed. At 12:30am that day, Price noticed Browning standing beside a car on a private drive, then drive off.

"I didn't know if the person was taking a leak," Officer Price testified. "If they were checking the mail. Getting the trash cans. Stopped because they were lost. Being it was an out-of-state plate, pulled in there to check direction or what, but when he got in the car and drove to the back -- I know it's a dead end, so I figured, well, if they're legit, maybe they'll turn around and come back. So I went down the road a little bit, sat in my cruiser, and sure enough the car came back out, got on State Route 21, went southbound."

As the car hit the highway, Price turned on his overhead lights and performed a traffic stop. Browning appeared intoxicated and refused to undergo sobriety testing, so he was arrested for driving under the influence of alcohol (DUI). A trial judge found Browning guilty, but Browning filed an appeal seeking to throw out the initial traffic stop as a Fourth Amendment violation. Under court precedent, a patrolman must cite specific facts that lead him to believe a criminal act is in progress.

Here, Officer Price merely found Browning's vehicle "suspicious," but he had no reason to think Browning might be involved in a burglary or any other particular crime.

"Even though Officer Price did not believe that Mr. Browning was engaged in criminal activity, he still initiated the traffic stop," Judge Carla D. Moore wrote for the appellate majority. "As stated above, an officer's reliance upon a mere hunch is not sufficient to justify a stop."

Judge Beth Whitmore disagreed, insisting the totality of the circumstances supported the stop. Officer Price knew there were no out-of-state residents at those homes, and it was late at night.

"Based on his observations, Officer Price reasonably could have concluded that the driver was not there for a legitimate purpose (e.g., visiting a resident of one of the homes) and had pulled his car forward in hopes of evading Officer Price," Whitmore wrote in her dissent.

With the majority ordering the evidence suppressed, Browning's conviction will be overturned. A copy of the decision is available in a 60k PDF file at the source link below.