6/2/2014
Pennsylvania Court Upholds Right of City To Dump Camera Contractor
Pennsylvania appellate judges reject ATS claim that its due process rights were infringed when Philadelphia dumped the red light camera company.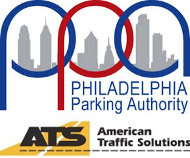 With municipalities around the country deciding to drop red light camera programs at a record rate, the photo enforcement industry has turned to suing their own municipal clients to prevent a loss of business. This conduct will not be allowed in Philadelphia, a three-judge panel of the Commonwealth Court of Pennsylvania ruled on Friday.

The Philadelphia Parking Authority (PPA) signs the contract with the company that owns and operates the cameras, issues the tickets and collects the fine revenue. After a decade with American Traffic Solutions (ATS, previously operating as Mulvihill Intelligent Control Systems), city officials decided it was time for a change. A few months before the contract's February 2014 expiration date, the city put the program out to bid and settled on Xerox, which offered the same suite of services for a lower price, to become the city's next vendor.

ATS filed formal protests, arguing the city would not actually save money and that Xerox uses technology that does not meet the standards set in state law, which was specially drafted to favor Affiliated Computer Services, a firm that Xerox later acquired. PPA Executive Director Vincent J. Fenerty Jr denied the protest.

The appellate panel only considered one ATS argument to be substantial, that the PPA chose a vendor whose system had not been officially approved by the Pennsylvania Department of Transportation (PennDOT) at the time the bid was submitted. ATS then followed up with a procedural complaint about how Fenerty denied their protest without a fair hearing, as required by a section of the procurement code. The judicial panel was not persuaded.

"ATS ignores the plain language of that section," Judge Dan Pellegrini wrote for the unanimous court. "Given that language and that the matter involved a legal interpretation of the request for proposals, we agree that a contracting officer's response before Director Fenerty denied the protest was not necessary. Moreover, a hearing was not necessary in order to evaluate the protest. Whether to conduct a hearing under Section 1711.1(e) is within the sole discretion of the head of the purchasing agency. Director Fenerty did not abuse his discretion in deciding not to conduct a hearing because, despite ATS's argument to the contrary, there were no disputed material facts warranting a hearing."

ATS failed to prove the additional material it had generated would have made any difference whatsoever in the final outcome. The judges agreed with Fenerty's conclusion that there was a "lack of merit" in the ATS protest arguments.

"The fact that ATS disagrees with those conclusions does not mean that Director Fenerty violated [state law]," Judge Pellegrini concluded.

A copy of the ruling is available in a 170k PDF file at the source link below.