3/10/2015
California Court of Appeal Blocks Red Light Camera Lawsuit
Second highest court in California rejects a lawsuit against a city claiming constitutional violations from red light cameras.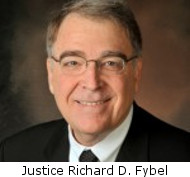 California motorists may not sue cities for violating their constitutional rights with red light cameras, according to a ruling last week by the state Court of Appeal. A three-judge panel threw out a class action lawsuit claiming that the photo ticketing system undermined the confrontation, due process and equal protection clauses of the US Constitution.

The court leaned heavily on the state Supreme Court's California v. Goldsmith decision from last June, a case that upheld the state evidence code that lawmakers re-wrote to declare automated tickets admissible as evidence (view ruling).

Carole Jaquez, John Macias, and Michael Curran filed suit together after Redflex Traffic Systems of Australia mailed them citations on behalf of Victorville. The San Bernardino County Superior Court Appellate Division had thrown out the case against Macias in 2011 (view decision) because the person who testified at trial for the city had no personal knowledge regarding the alleged events that produced the citation. The plaintiffs, however, ran first into technical problems regarding their standing to sue.

"Civil rights actions cannot call into question undisturbed criminal convictions," Justice Richard D. Fybel wrote for the panel. "Since Curran never went to trial, he did not suffer the alleged civil rights violation and lacks standing. Macias went to trial, appealed his conviction for violating Vehicle Code section 21453, and obtained a reversal. He therefore has standing to pursue a section 1983 claim."

Before the remaining plaintiff could make his argument in full, the state Supreme Court issued the Goldsmith ruling, which dispensed with most of his claims.

"Goldsmith thus resolves against plaintiffs their claims arising out of the confrontation clause, the due process clause, and the Fourth Amendment requirement of probable cause," Justice Fybel wrote. "The complaint (which predated Goldsmith) did not allege the city had a policy, custom, or practice of failing to train officers to authenticate automated traffic enforcement system evidence in the manner found to be adequate in Goldsmith."

The court found that because Macias had his ticket overturned, it was proof he had sufficient due process. The justices were not happy with the quality of the plaintiffs' briefs, calling them "lengthy, rambling, and often incoherent."

A copy of the ruling is available in a 200k PDF file at the source link below.