3/11/2015
Louisiana Court Of Appeal Approves Anti-Redflex Lawsuit
Appellate court orders lawsuit to proceed against Jefferson Parish, Louisiana and Redflex.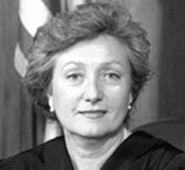 Opponents of automated ticketing machines in Jefferson Parish, Louisiana have been given a second chance at taking down the program. The state Court of Appeal last year reversed a lower court judge who attempted to block class action lawsuit against the parish and Redflex Traffic Systems, the Australian company in charge of the program that issues citations worth up to $175 each. The state Supreme Court allowed this decision to stand as final.

A group of motorists filed class action lawsuits nearly six years ago against Jefferson Parish and Redflex arguing that the mailing of photo citations violated the Louisiana Code of Civil Procedure and deprived vehicle owners of their due process rights.

The Court of Appeal dismissed most of the complaints about due process by declaring the photo ticket is civil in nature and therefore such rights do not apply.

"We find that the [photo enforcement ordinance] does not deprive plaintiffs of their constitutional right to confront witnesses or be convicted by proof beyond a reasonable doubt because those protections apply only in the context of criminal proceedings," Judge Fredericka Homberg Wicker wrote for the three-judge panel.

The appellate judges instead found fault with the way Jefferson Parish enforced the ordinance. The trial judge had previously tossed that element of the suit.

"We find that a genuine issue of material fact exists as to whether Jefferson Parish was, as a matter of fact or of law, the proper party against whom these plaintiffs could assert their remaining viable claims," Judge Wicker wrote. "The trial court erred in granting summary judgment in favor of Jefferson Parish. We further find that plaintiffs were not afforded an adequate opportunity for discovery against both Jefferson Parish and Redflex on this particular issue."

A re-trial will determine whether vehicle owners receive legally sufficient notice of the proceedings against them, an whether the parish courts complied with jurisdictional and due process rules, and whether a civil proceeding could impose criminal fees.

A copy of the ruling is available in a 2.5mb PDF file at the source link below.