11/27/2015
European Photo Radar Firm Reports Financial Loss
European photo radar giant Sensys Gatso announces $3.5 million third quarter loss to Swedish investors.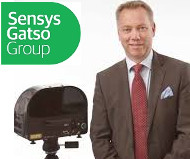 Redflex Traffic Systems is not the only photo enforcement company facing financial troubles. The European speed camera giant Sensys Gatso announced on Thursday that its operating cash flow was in the red by 30.1 million Swedish kroner (US $3.5 million) for the latest quarter.

As Redflex CEO Paul Clark confirmed last week, photo enforcement is on the decline in the United States. The latest Sensys Gatso figures raise new questions about the health of the automated ticketing industry worldwide. Both Sensys and Gatso have an insignificant presence in the United States and instead focus their efforts elsewhere.

"We have received orders in the quarter of SEK 39.7 million (US $4.6 million) consisted primarily of orders for Japan, the UK, the Netherlands, France and the Middle East," Sensys Gatso Group CEO Torbjorn Sandberg explained to investors on Thursday.

Part of the recent loss can be attributed to the merger between Sensys and Gatso, which was completed at the end of July. Sensys bought the Dutch photo radar pioneer for 388 million kroner (US $44 million). The newly combined firm is Europe's largest photo radar manufacturer with 18,000 cameras generating 219 million kroner in revenue (US $25 million) through September.

"The integration of the two companies is progressing at a high pace and we are now moving into a more operational phase focusing on product portfolio alignment, engineering and supply chain management," Sandberg said. "We have already noticed good benefits in better market coverage."

The firm's latest deals include a $763,000 contract in the Middle East, a $6 million arrangement in Sweden and a $6 million Australian project.