5/25/2016
Federal Judge: Motorist Looking Forward Is Not Suspicious
A woman pulled over in Sioux City, Iowa because she was not looking at police will likely have her conviction tossed out in federal court.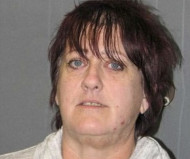 Police in Sioux City, Iowa on the hunt for a criminal suspect may not pull over and question every motorist in the area and then make up reasons for doing so after the fact. That was the ruling of US District Court Judge Yvonne Gonzalez Rogers earlier this month in considering the rather implausible tale officers told regarding the February 12, 2015 traffic stop of Barbara Joan Lopp.

"In sum, the government's case is this," Judge Rogers wrote. "A woman in a car with a Wisconsin license plate left a curb-side parking spot when more law enforcement arrived to help investigate a credit card fraud. Instead of exhibiting curiosity, she avoided eye contact. She did not match a single descriptor provided by a police dispatch detailing the profile of the suspected accomplice."

Police were called to the scene in force after a black man tried to make a $9800 advance with a bogus credit card at a local credit union. He was believed to be working with a black woman driving a black minivan that possibly had Pennsylvania license plates. Sioux City and Woodbury County police officers were on the hunt for this accomplice when they spotted Lopp, a white woman.

"We passed a silver SUV that was parked along the curb, directly across from the credit union," Deputy Michael Lenz wrote in his incident report. "This vehicle had Wisconsin plates and was still running with one female occupant in the driver's seat. As we passed this vehicle, the driver appeared to become nervous and made a U-turn and headed back toward the credit union parking lot. Again, we passed her, a second time, still appeared to be nervous."

Dashcam video and subsequent testimony of the officers involved shows that Lopp was not the one who made the U-turn, the deputies did. All Lopp did was legally drive straight ahead, in the direction she was looking. Police said that this look itself was suspicious, considering there were police cars everywhere on the street.

"Normally, when there's a bunch of officers in the area, people kind of look and see -- kind of want to know what's going on," Deputy Lenz explained.

The federal judge, on the other hand, saw this justification as ridiculous.

"The court finds it equally plausible that an innocent individual might intently look at her phone, and then, upon observing an officer watching her, feel uncomfortable and abruptly look away," Judge Rogers ruled. "This fact alone does not meet the reasonable suspicion standard. ....The fact that the SCPD stopped another car in the vicinity further adds to the court's perception of this as a perhaps well-intentioned but constitutionally impermissible general sweep."

General sweeps are, except in certain circumstances, prohibited by the Fourth Amendment, the judge explained. Considering the suspiciously conflicting police accounts of the event that took place that day, the court ordered the evidence against Lopp suppressed. A motion hearing is scheduled for June 16.

A copy of the ruling is available in a 60k PDF file at the source link below.