6/1/2016
Arizona: Functional License Plate Light Does Not Justify Stop
Arizona Court of Appeals says traffic stops cannot be based on a completely groundless interpretation of the law.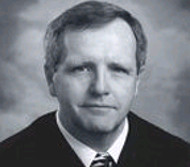 A burned out license plate light is always a favorite equipment violation that police officers know they can use to pull over suspects of interest. In Arizona last week, the state Court of Appeals decided that law enforcement could not have it both ways and also use the law to pull over drivers who had working license plate lights.

The three-judge appellate panel took up a case that began in January 2013, when two Cochise County sheriff's deputies saw Kyle Stoll and a friend inside a convenience store. As they walked past, the deputies smelled marijuana in the air. They knew that this would not be enough to justify a traffic stop and a driving under the influence (DUI) conviction. So the deputies followed Stoll's SUV for a block or two after it left the store and decided to pull it over because they saw a white light coming from the license plate lamp, which they claimed violated Arizona Code Section 28-931(C).

"All lighting devices and reflectors mounted on the rear of any vehicle shall display or reflect a red color," the provision states. "Except that the light illuminating the license plate or the light emitted by a backup lamp shall be white."

Cochise County Superior Court Judge James L. Conlogue saw no violation of the statute, pointing out that nobody would be confused or endangered by the little bit of white light emitted by the license plate light. Prosecutors, however, demanded reconsideration given the US Supreme Court's Heien v. North Carolina case which concluded that police could stop and search vehicles based on a mistaken understanding of the law (view case). After Judge Conlogue reversed himself, Stoll was convicted of DUI. Stoll appealed, and the Arizona Court of Appeals agreed that Judge Conlogue got it right the first time.

"There is no dispute that the license plate lamp on Stoll's SUV illuminated the license plate with a white light," Judge Michael Owen Miller wrote for the appellate panel. "Because this lamp fell within an express exception, there was no legally correct basis for the deputy to investigate a violation of Section 28-931(C)... No Arizona statute prohibits a license plate lamp from emitting some white light to the rear of a vehicle."

The appellate panel went on to conclude that the Supreme Court's Heien precedent does not apply because the deputies had an "absurd" interpretation of the law that would render every vehicle on the streets during nighttime subject to traffic stops and citations. As a result, the court overturned Stoll's conviction.

A copy of the ruling is available in a 150k PDF file at the source link below.