8/31/2016
Redflex Slows Its Financial Losses
Thanks to a legal settlement, Redflex only lost $4.7 million in fiscal 2016.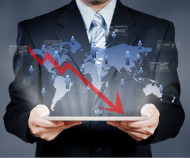 Redflex Traffic Systems has hit hard times, with its former top executives and employees facing serious prison time for fraud. The Australian company reported some good news today as it only lost $4.7 million last year, compared to the $31.9 million in red ink racked up in 2015.

"While we work through and pursue resolution with the various US authorities dealing with the consequences of the company's prior bad acts (which we self-disclosed over three and a half years ago), we are grateful for the continued support of our existing and new customers," Redflex chairman Adam L. Gray told shareholders

Fortunes for the red light camera and speed camera provider brightened largely as a result of an 11 percent increase in automated ticketing contracts signed outside the United States. The company also benefited from a favorable change in the Australian dollar exchange rate in 2016.

"To leverage our growth potential we have specifically recruited sales and business development specialists in the United Kingdom, Asian and Middle Eastern markets, and further prioritized profitably expanding our presence in the Canadian and Mexican markets," Gray wrote.

Overall, the Redflex saw a 6.5 percent drop in revenue from US photo ticketing operations, before factoring in the exchange rate. The numbers would have been much worse had Jefferson Parish, Louisiana not paid Redflex $9 million as a result of a legal settlement.

"The USA photo enforcement market continues to be challenging," Redflex CEO Paul Clark wrote. "Our commercial opportunities and the entire industry in the USA has been adversely impacted by negative public sentiment that often results in the introduction of state legislation to prohibit the use of photo enforcement systems. These factors have led to contract terminations, lower contract renewal rates and the delay or abandonment of new programs."

The Redflex annual report admits that the opportunities for growth in the US market are "limited" and the focus for the company will be to salvage the existing North American contracts. It will do so with "active communications and legislative affairs programs" to lobby lawmakers and the use of public relations firms for "developing local traffic safety advocacy groups" to create the appearance of grassroots support for automated ticketing.

Despite the mediocre results, Redflex executives awarded themselves substantial compensation packages. Clark pocketed $567,208 and US chief Michael Finn took home $733,316.