6/20/2017
Pennsylvania: Federal Court Upholds Headphone Traffic Stop
Federal court in Pennsylvania upholds traffic stop of man wearing Beats by Dre headphones behind the wheel.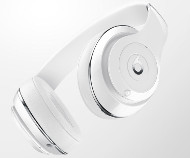 A federal judge believes police should have the the power to pull over anyone who may potentially be wearing a headphone behind the wheel. US District Judge Yvette Kane last week sided with Pennsylvania prosecutors who sought to preserve police discretion when stopping motorists, even when it is not clear they are violating the law.

The decision came while reviewing the November 3, 2015 traffic stop of Alshaqah Tariq Powell, who was using Beats by Dre headphones to make phone calls over bluetooth while driving a black Ford Taurus on Interstate 81. The brand new vehicle, with tinted windows and temporary New Jersey tags, drew the interest of Pennsylvania State Police Trooper David Long, who works on the anti-narcotics detail. He noticed he could not pull the vehicle over for speeding -- Powell was driving slightly below the speed in the slow lane -- but he did see a white headphone covered the black motorist's left ear.

Pennsylvania law generally bans the wearing of headphones while behind the wheel, but it provides an exception for the use of a headset that covers only one ear for use with a cell phone. Here, Powell was using the headphone over bluetooth.

"He was on the phone as I approached him," Trooper Long testified. "At that time I informed him that they are considered headphones."

The headphones did not distract Powell, as he pulled over immediately once Trooper Long hit the lights on his squad car. Powell's attorney tried to argue that the traffic stop was unlawful because the trooper did not actually witness a traffic infraction -- he did not see whether Powell's right ear was covered or not. The attorney also argued the traffic stop was unreasonably prolonged after the trooper decided not to write Powell a traffic ticket. Trooper Long had called for a drug-sniffing dog and was waiting for it to arrive. This did not matter to Judge Kane.

"The court is unpersuaded that Trooper Long's inability to confirm whether defendant wore the headphones over his right ear precludes a finding that reasonable suspicion existed," US District Judge Yvette Kane ruled. "Therefore, the use of headphones over defendant's left ear was sufficient to establish the reasonable suspicion necessary to justify the traffic stop."

Judge Long rejected the argument about the traffic stop being overextended because Powell "appeared nervous" and made a few inconsistent statements about his destination. He also lacked a valid driver's license.

"Having witnessed this behavior, Trooper Long developed reasonable, articulable suspicion to extend the traffic stop by asking defendant questions about his purpose in Pennsylvania," Judge Long wrote.

Because Powell consented to a search of the Taurus, police ultimately found what they estimated to be $200,000 worth of heroin. With the evidence found to be admissible, jury selection in Powell's trial will begin on July 17. He faces up to forty years in prison.

A copy of the decision is available in a PDF file at the source link below.