2/28/2018
Redflex Continues To Lose Money
Redflex reports losing another $11.8 million in the last six months as the fallout from the bribery scandal continues.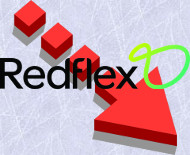 Redflex Traffic Systems lost $11.8 million in the past six months, continuing the Australian photo ticketing firm's losing streak. In a report released to the Australian Securities Exchange on Monday, Redflex conceded that it has failed to pull out of the nosedive it has been in since 2014, when news of the Chicago, Illinois criminal bribery scandal surfaced.

Redflex last year leaned on shareholders to contribute $15.6 million to shore up the company's finances, but the capital infusion was not enough to kickstart a recovery. The best news Redflex had to offer shareholders was that the losses were not as bad as they were in the last report to the market.

"The decrease in revenue was primarily attributable to... lower revenue from the Americas predominantly from the termination of a program in Rochester, New York in the first half of fiscal 2017 and lower revenue from Mexico," the Redflex earnings statement explained. "The result in the prior period was driven by the recognition of the value of the full settlement relating to the city of Chicago legal matters and the impairment of trade receivables in Saudi Arabia."

Overall, revenue from speed cameras and red light cameras in the US dropped 11.3 percent. The Redflex balance sheet would have looked worse, but the company was saved by President Trump's Tax Cuts and Jobs Act.

"The recognition of tax expense in the period reflects the reduction of US based deferred tax assets due to the reduction in the federal corporate tax rate to 21 percent in that jurisdiction," the statement explained.

The lost receipts from customers puts pressure on the Australian firm to seek to extract greater revenue from existing red light camera and speed camera programs, even outside of the United States.

"The group continues to encounter uncertainties surrounding some contracts in certain countries including in the Middle East and Mexico," the company conceded. "Due to the uncertainty around our ultimate collection and timing of the receipt of these receivables, the group continues to provide against the likelihood of ultimate collectability. Current provisions held for the Middle East and Mexico are $3.6 million and $5.5 million respectively."