4/10/2018
Texas Court: Slow Lane Change Signal Does Not Justify Auto Search
Texas Court of Appeals overturns judgment against man arrested and searched over an alleged lane change violation.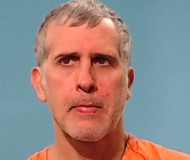 Police in Texas should not have arrested and searched a driver merely because he was a bit late flipping on his turn signal. The state Court of Appeals last week reversed the judgment handed down against Andreas Marcopoulos, who was handcuffed and his white Chevy truck searched on September 10, 2014 because he did not activate his blinker until after the signal light changed and he began making his way through the intersection.

The search of the Chevy turned up less than a gram of cocaine, but the question before the three-judge panel was whether Houston police officers had any business conducting that search without a warrant in the first place. Officer J. Oliver was conducting a stakeout at Diddy's Sports Bar, a venue police insisted was notorious for drug trafficking. The officer followed Marcopoulos in an unmarked car and he called in colleagues in uniform to pull over and arrest the suspect for his alleged failure to signal a left hand turn in a timely fashion.

Officers Villa and Rogers wasted no time in putting Marcopoulos in handcuffs while placing all of his belongings on the hood of his truck. Through his attorney, Marcopoulos insisted the flimsy pretext for the stop could not withstand scrutiny. After a number of courts reviewed the question, the appellate panel agreed last week that the cops had gone too far.

"The search of appellant's vehicle incident to his arrest for failing to signal a lane change and a turn exceeded the proper scope of a warrantless search incident to that arrest," Justice Laura Carter Higley wrote for the court. "Therefore, the search violated the Fourth Amendment prohibition against unreasonable searches and seizures."

Because the courts had previously rejected this line of thinking, Marcopoulos bad previously admitted that he had the small amount of contraband in his truck. The appellate panel decided to set this aside.

"Appellant pleaded guilty only after the trial court denied his motion to suppress," Justice Higley concluded. "When a trial court's erroneous ruling on a motion to suppress can contribute to the state's leverage in the plea bargaining process, harm is established."

To correct the harm, the court ordered a new trial for Marcopoulos. A copy of the ruling is available in a 300k PDF file at the source link below.