11/12/2020
Verra Mobity Faces Class Action Over Unfair Toll Practices
Cost of using a toll road in a rental car could drop if federal antitrust lawsuit opens competition in the market.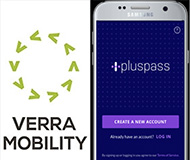 Verra Mobility last week told investors that it had finally returned to profitability in the wake of the virus scare that sunk its toll road and red light camera business. Now the Arizona-based firm, formerly known as American Traffic Solutions (ATS), could lose all of the financial progress it has made thanks to a new class action lawsuit filed in a Los Angeles, California, federal courthouse. The suit claims Verra Mobility has been engaged in unfair practices that harm consumers through the 2018 ATS acquisition and merger with Highway Toll Administration, which created Verra Mobility.

"This acquisition substantially lessened competition, tended to monopolize, and resulted in monopolies by Verra in the relevant markets and sub-markets for third-party administration of electronic tolls for rental cars," the lawsuit filed by rival toll operator PlusPass stated. "The consolidation of these companies into one supplier has excluded PlusPass from competition in these markets and inflated prices for rental car companies, and in the downstream markets for car renters', use of electronic toll services."

PlusPass asserts that Verra Mobility now has a near monopoly on tolling services in the rental car market, resulting in higher prices for consumers. Verra Mobility has locked in exclusive deals with all of the major agencies that consumers use to rent a car.

"By locking rental car companies into Verra's costly exclusive dealing and tying contracts, and preventing them from instead using PlusPass' alternative technologies and/or its lower cost services, consumers who rent cars are also harmed because these inflated costs are passed on to them," PlusPass lawyer Joanna M. Fuller explained. "Verra is using these illegal contracts to lock out the 'other vendors' and 'new technologies or financial models' Verra has identified as competitive risks in its most recent annual report."

PlusPass insisted that Verra Mobility's contracts with major rental car firms include clauses that prohibit any deals with competitors like PlusPass, which offers the same service at a lower rate.

"Verra has extracted monopoly rents from rental car companies and their renters by eliminating competition," Fuller wrote.

As a back office operation, Verra Mobility's costs for administering the PlatePass service are low. In the second quarter of 2020, the firm's $2.2 million cost of sales converted into $62 million in revenue. This is a profit margin that is between ten and twenty times greater than "high end" data processing companies enjoy, PlusPass alleged. Verra Mobility's rental car toll fees peaked at $25 per day -- including rental days where no toll roads were used, sparking in numerous lawsuits, including one filed by the state of Florida.

PlusPass says a typical customer might pay $58 for Verra Mobility toll charges in a Dollar car rented from Logan Airport that could have cost just 31 cents using PlusPass. The suit calls for reversal of the merger between ATS and Highway Toll Administration as well as compensation for lost profits.