top headlines:
Friday, July 25, 2014
Wisconsin Supreme Court Upholds Driving Away From Cop At Window
When Wisconsin police officers knock on the window of a car and motion to roll down the window, the state Supreme Court said in a 5 to 2 ruling that the motorist is free to ignore the cop and drive away. "Although we acknowledge that this is a close case, we conclude that a law enforcement officer's knock on a car window does not by itself constitute a show of authority sufficient to give rise to the belief in a reasonable person that the person is not free to leave," Justice David T. Prosser wrote for the majority. The justices argued in the context of the December 25, 2011 incident in which Grant County Deputy Sheriff Matthew Small knocked on the window of Daniel A. Vogt who was parked with the engine running in the Riverdale Park parking lot the village of Cassville at 2am. It was 37 degrees at the time. Vogt had done nothing illegal, but Deputy Small thought it was suspicious that Vogt was in the parking lot of a park that had closed at 11pm. Deputy Small stopped behind Vogt's car with his headlights on, but his overhead red and blue lights off. He walked up to the car and saw Vogt in the driver's seat and Kimberly Russell in the passenger seat. He testified that he would have let Vogt go had he driven off because he "had nothing to stop him for." Vogt did not drive off, because he thought he could no do so without hitting the deputy. He believed that he had no choice but to comply. Once the window was down, Deputy Small smelled alcohol and noticed Vogt's speech was slurred. This led to Vogt's arrest for driving under the influence of alcohol (DUI). The court's majority argued that the initial interaction was voluntary. "The objective of law enforcement is to protect and serve the community," Justice Prosser wrote. "Accordingly, an officer's interactions with people are not automatically adversarial. A court's 'seizure' inquiry into one of these interactions must examine the totality of the circumstances, seeking to identify the line between an officer's reasonable attempt to have a consensual conversation and a more consequential attempt to detain an individual." Because the deputy did not have his emergency lights activated, the majority believed a reasonable innocent person in the same situation could have driven off while the officer knocked at the window. The majority refused to speculate what would have happened to Vogt had he actually driven away. The dissenting justices said the majority position was absurd. "The world of legal decisions does not reflect the real world," Chief Justice Shirley S. Abrahamson wrote. "No reasonable person I can imagine would feel free to drive away under the circumstances of the present case when the officer knocked on the car window and instructed the person to roll down the car window. A reasonable person would be concerned that driving away could be viewed as violating some law that governs obstructing an officer, disobeying an officer, or fleeing." A copy of the decision is available in a 270k PDF file at the source link below.
Source:

Grant County v. Vogt (Wisconsin Supreme Court, 7/18/2014)


Thursday, July 24, 2014
Canada: Lawmakers Consider Seizing Cars Over Guns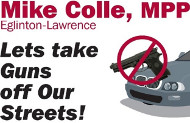 Anti-gun activists in Ontario, Canada are looking to confiscate cars illegally carrying handguns. Liberal Party Member of Provincial Parliament Mike Colle proposed legislation yesterday to add firearms possession to the "anti stunt racing" provisions of the traffic code that allow vehicles to be confiscated on the word of an officer who says they were speeding. Within 24 hours of passage of the last extension of seizure powers in 2007, Ontario police raised up to $470,000 in ticketing and towing fees. Colle's proposal would impose a much higher fine of up to $10,000 on anyone convicted for the first time of illegally possessing a handgun in an automobile. Canada does not recognize the right to keep and bear arms or the right to due process. "If a police officer believes on reasonable and probable grounds that a person has committed an offense under subsection (1), the officer shall request that the person surrender his or her driver's license; and detain the motor vehicle until it is impounded," Colle's proposed bill states. "There is no appeal from, or right to be heard before, a vehicle detention, driver's license suspension or vehicle impoundment." Only about a dozen judges and high-level politicians have been issued "authorization to carry, type 3" permits that allow the carrying of a handgun, concealed or openly, for self-defense. Handguns that are legally owned may only be transported from one place to another with an "authorization to transport" permit from Ontario's chief firearms officer. Traveling to a shooting club with a legally owned handgun without such a permit is an offense in Ontario. "Our present laws are weak and ineffective when it comes to dealing with people caught driving with illegal handguns in their motor vehicles," Colle said in a statement. "It is almost impossible for our police officers to get any kind of conviction under the Federal Criminal Code for anyone found to have an unlawful handgun in their vehicle." If someone convicted under the bill is driving a car that belongs to someone else, the vehicle owner cannot get his car back or recover losses without filing a lawsuit against the driver. A copy of the legislation is available in a 250k PDF file at the source link below.
Source:

Prohibiting Driving with Unlawful Handguns Act (Ontario, Canada Legislative Assembly, 7/23/2014)


Wednesday, July 23, 2014
Texas Motorist Wins $77,500 After Traffic Cops Steal Cash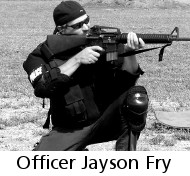 Police in Estelline, Texas are sorry they ever pulled over Laura Dutton. The 64-year-old woman was stopped on November 28, 2012 as she was returning from a trip to Amarillo on US Highway 287. Police Officer Jayson Fry, the city's lone officer, was manning a speed trap a few feet away from the sign marking the speed limit drop when she passed through Estelline. Officer Fry says she was doing 61 MPH in a 50 MPH zone. He pulled her over, issued a ticket and asked if he could search her truck. She refused. Officer Fry said he "smelled marijuana" so a drug dog was called in, and when the K-9 arrived thirty minutes later, it alerted. Dutton had no drugs, but she was carrying $31,000 in cash, the bills wrapped up as they had come fresh from the bank. She had recently earned the sum from the sale of 12.9 acres of land in Van Zandt County. Despite the explanation, Officer Fry grabbed the cash and arrested Dutton, who had no criminal record of any kind, for "money laundering." Officer Fry handed the money over to Estelline City Manager Richard Ferguson. Two months after the money had been taken from her, the charges were finally dropped and $29,640 returned to Dutton. In addition to the $1400 stolen from her by the city, Dutton was out $1050 in fees she had to pay to get out of jail the day after her arrest. She was never reimbursed for the travel expenses she incurred to get her money back. Dutton decided to fight with a federal lawsuit challenging the city of Estelline for setting up a government almost entirely funded by speed traps. In 2012, speeding tickets generated 90 percent of the municipal budget. She argued that the marching orders for its officer was "go out there and get me some money" through the use of seizures. When Dutton complained about the stolen money, the city did not investigate and all video tapes related to the arrest and the deposit of the money were "not saved." US District Judge Mary Lou Robinson reviewed the evidence and last month denied Officer Fry's assertion of immunity. She prepared the case to go to trial. "There is sufficient evidence in this record for a jury to return a verdict in plaintiff's favor on her unconstitutionally prolonged detention/wrongful arrest/wrongful seizure claim," Judge Robinson wrote. "No reasonable officer would have arrested a suspect solely because his drug dog, certified or not, hit upon drug odors or drug residue on circulated cash." Realizing there was no chance of surviving before a jury, Officer Fry's lawyers decided to settle the case last week for $77,500.


Tuesday, July 22, 2014
Bermuda To Seize Cars Over Window Tint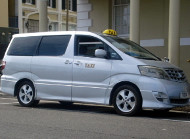 Police in Bermuda have wide discretion to impound automobiles when a driver is believed to have a suspended driver's license or lacks insurance. The parliament this month broadened seizure powers to allow officers to take any automobile driven by anyone suspected of drunk driving. He may also seize a car that smells bad or has dark window tinting. "A police officer may seize a motor vehicle and drive it to or have it towed to, and impounded at, a pound in circumstances where the motor vehicle is being driven in such a condition that it is likely... to cause unnecessary noise, vibration, smoke or smell, contrary to section 41 of the Road Traffic Act 1947," the Motor Car Amendment Act of 2014 states. Under existing law, front passenger and driver's side windows must allow at least 35 percent of light to pass through. Rear windows must transmit at least 30 percent of light. Aside from a narrow strip at the top, the front windshield must remain untinted. This is roughly equivalent to limits in most US states, with about fifteen states permitting vehicles to have darker tint. Bermuda's crackdown comes despite the government's earlier moves to ease the tinting rules. Between 2004 and 2008, the government provided an exemption for the importation of the Toyota Alphard minivan, which comes from the factory with a 24 percent rear window tinting -- darker than legally allowed. These models now account for one-fifth of the island nation's taxi fleet. "The tinted windows give owners of the Alphard vehicles an advantage when servicing certain passengers," Transport Minister Shawn G. Crockwell said in March. "They are called upon when there are celebrities on island as well as business sector visitors who are seeking privacy. This puts the other taxi owners at a disadvantage." Only 104 of the Alphards were allowed into the country. Cabbies who did not buy one when available installed darker window tinting on their own vehicles to compete, only to find themselves pulled over and fined for having the same tint level as the Alphard owners. On April 1, the government adopted a new policy allowing all taxis and limousines to use 24 percent tint. "There are several known advantages of tinted vehicle windows, especially in warmer climates with greater sun exposure," Crockwell said at the time. "The tinted rear and back windows reduce the ultraviolet light as well as heat and glare from the sun which lends to a more comfortable environment for drivers, who are traversing the roads several hours a day, and their passengers. Owners of Alphards claim that besides protection against heat intrusion, the air conditioning system does not have to work as hard and the vehicle also cools off more quickly, reducing fuel consumption levels during the summer months." Drivers of non-commercial vehicles who attempt to reduce heat and glare or improve their fuel economy in the summer with 24 percent rear window tint will have their cars confiscated. A copy of the new law is available in a 260k PDF file at the source link below.
Source:

Motor Car Amendment Act (Bermuda Parliament, 7/9/2014)


Monday, July 21, 2014
Illinois Man Sues Over Chicago Redflex Fraud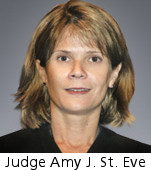 Crime should not pay, says an Illinois motorist red light camera vendor Redflex Traffic Systems. Matthew G. Falkner, an investment banker, argues that the Australia firm unjustly enriched itself to the tune of $100 million from vehicle owners in Chicago through bribery and corruption. He does not want them to get away with it. Redflex admits its employees were involved in a "protracted and covert scheme" to bribe a Chicago official into signing and expanding a red light camera contract. This official, John Bills, was arrested and charged in May. Former Redflex Executive Vice President Aaron M. Rosenberg admitted he bribed officials and he said that he did so with the full knowledge of the Redflex CEO and board of directors. He has been cooperating with federal investigators, supplying documents and other proof. Falkner's Infiniti was photographed by a red light camera on South Stony Island Avenue on the morning of January 19, 2013. Redflex mailed him a $100 citation, and he paid it. Now Falkner wants his money back. "Through a criminal scheme of bribery, defendants secured the contract with the city of Chicago to install, manage and operate the red light camera ticket system in Chicago," Falkner's attorney, Thomas C. Cronin, wrote to the court. "The object and intention of the bribery scheme was not only to secure said contract, but also assure certain terms in the contract favorable to defendants. The most important such contractual term, and the primary object of the bribery, was a provision setting the amount from each red light ticket paid by a class member that would be paid to defendants." Redflex set up a deal where it took a 20 to 25 percent cut of each citation issued, which means Falkner paid into the system based on a contract that was void at its inception because it was built upon a criminal act of bribery, the suit alleges. "Defendants must be ordered to pay restitution and disgorge the ill-gotten gains," Cronin wrote. The suit seeks a return of the $100 million Redflex obtained, plus punitive damages. US District Court Judge Amy J. St. Eve has set a status conference for August 27 on the case.




This is a journal covering motoring issues from around the world from a political perspective.


search tips | about us | site map

Subscribe
Receive free email or RSS news updates.

Key Documents
Documents, studies and memos about camera enforcement.

Archives
View previous news items.

Feedback
Contact the editors.

View Main Topics:

Popular Stories

-Missouri Cop Harassment Video

-Photo Enforcement Bans

-Most Popular Stories

Popular Studies

-Red Light Camera Study Roundup

-2007 Virginia DOT: Cameras Increase Injury Accidents

-2005 Washington Post: Accidents Doubled with Cameras

-2004 North Carolina: Red Light Camera Study (Burkey-Obeng)

-Majority Leader Armey Red Light Camera Report

-Longer Yellows Reduce Crashes (TX Transportation Institute)

-HOV/Carpool Lanes Cause Accidents




Since 1999, Washington, D.C. cameras have issued 4,500,103 tickets worth $312 million (as of 5/30/10).