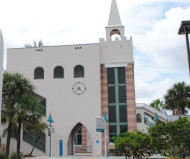 7/9/2019

Florida Town Caught Misusing Red Light Camera Cash
Opa-Locka, Florida caught failing to turn over $3 million in red light camera profit to the state.


Florida's auditor general has caught a city misusing red light camera cash and other funds belonging to the state. According to a report released on June 28, Opa-Locka, a city of 15,000 in Miami-Dade County, the mismanagement was so bad that state agencies began withholding $1.2 million from the city for its failure to comply with financial reporting requirements. Opa-Locka gave American Traffic Solutions (now Verra Mobility) the right to set up eight red light cameras to issue fully automate ...




---