top headlines:
Friday, March 20, 2015
National Standard Heads Toward Longer Yellow Times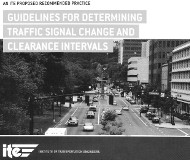 Red light camera use has been on the decline nationwide, and the industry's woes are set to worsen. The Institute of Transportation Engineers (ITE) is circulating proposed changes to its yellow signal timing formula that will give motorists more time to stop at intersections without getting a ticket in the mail. ITE's proposed recommended practice guidelines are used by traffic engineers nationwide to determine how much yellow time is given at intersections. The federal Manual on Uniform Traffic Control Devices recommends the ITE method, and its use is mandatory under state law in Virginia. Following the work of the National Cooperative Highway Research Program (NCHRP), the new ITE proposal recognizes that most local jurisdictions post speed limit signs that are significantly slower than the actual speed of traffic. This throws off the calculation for yellow time, which is based in part on how long it takes for a car to come to a stop. Cities are supposed to perform a speed study to determine the 85th percentile speed, which is the actual rate that a majority of motorists safely travel on a given road in free-flowing traffic. If they do not perform a proper study, the city must add 7 MPH to the speed limit when calculating the yellow time. In most cases, this will add between 0.3 and 0.4 seconds to the yellow time. The proposal also recommends longer yellows whenever there are too many red light violations. "When the percentage of vehicles that entered on a red indication exceeds that which is locally acceptable, the yellow change interval may be lengthened until the percentage conforms to desirable standards," the ITE proposal explains. The trend toward longer yellows represents a change in ITE's stance. At about the same time as US traffic engineers first began experimenting with red light cameras, ITE gradually modified its guidelines so that the yellow time was shortened by about a second from previous standards. The organization steadfastly denied that it was making changes to accommodate red light camera use, an accusation found in a 2001 report by the US House Majority Leader (view report). Joe Bahen, an ITE member and licensed engineer for the National Motorists Association, thinks the changes do not go nearly far enough to distance ITE from its past. He points out that many jurisdictions underpost speed limits by 12 to 15 MPH, meaning the warning time will still fall too short. NMA had urged ITE to make the "speed limit plus 7 MPH" rule of thumb applicable only for setting timing at new intersections. If red light running is a problem, or red light cameras are used, the group recommended that a formal speed study be made mandatory. The new ITE proposal also allows the yellow time for left-hand turning lanes to be set by subtracting 5 MPH from the speed limit, resulting in a significantly shorter warning for drivers making a turn. Because those vehicles are decelerating, it takes them 0.5 seconds longer to clear a typical intersection, and, along with other problems with the timing formula, results in a yellow time that is 1.3 seconds too short, according to Bahen's calculations. "These factors combined make the proposed left-turn yellow much too short for free-flowing vehicles," Bahen explained. "It would undoubtedly cause rear end collisions at camera-enforced intersections." Bahen is proposing a re-drafting of the proposal so that both straight through and turning movements would have longer yellow times, similar to those in place before red light cameras were used. The proposal does not take effect until it is formally adopted by ITE. "If ITE wishes to preserve its status as the premier source of rational traffic engineering guidance, the recommended practice must be worded so that local government officials cannot influence or require engineers to set yellow intervals to facilitate red light camera traps," Bahen wrote to fellow ITE members. "To do otherwise would demean our organization and our honorable profession."


Thursday, March 19, 2015
Ohio Supreme Court Takes Up Another Speed Camera Case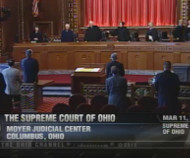 The Ohio Supreme Court is a big fan of red light cameras and speed cameras. It ruled last year that cities could create their own judicial panels (view ruling) and in 2008 that it did not matter that the General Assembly refused to authorize speed cameras (view decision). Defense attorneys think that they have finally found a case where the high court justices cannot come to the rescue. The justices heard oral arguments last week in a case that centers on whether cities such as Cleveland can hold the "owner" of a leased vehicle responsible for a photo ticket when the legal owner of the vehicle is a financial institution. Janine Lycan filed a class action lawsuit in 2009 over the $100 ticket that Affiliated Computer Services (ACS, now Xerox) mailed to her claiming that she had to pay up. Lycan countered that Cleveland's original camera ordinance only allows vehicle owners to be fined, and she does not hold the title to the vehicle. City officials insisted Lycan could not bring the case because she and other leased vehicle drivers wrote a check to avoid having the ticket sent to a collections agency. "They voluntarily paid," Cleveland's chief counsel, Gary S. Singletary, said. "They did not contest. They did not seek administrative appeal." Some of the justices wondered whether a ruling that individuals could not sue after paying a ticket ends up granting a sort of blanket immunity to localities. "So there's no subset of individuals who could ever bring a class action?" Justice Paul E. Pfeiffer asked. "We have those who waive their right to appeal, they can't bring a class action. We have those who exercise their appellate rights, and so there's finality to those, and no class action there. So that leaves no one, right?" Paul W. Flowers, the lawyer for Lycan, quoted testimony from the Cleveland official who admitted that the city knowingly ticketed lessees without authority. "Ms. Vargas said, very clearly in her deposition that everyone was going to lose those administrative challenges because that was their policy," Flowers said. Flowers also argued that the arguments about the legality of an ordinance cannot be made to the non-lawyer administrative hearing officers who decide guilt in red light camera and speed camera cases. Class action lawsuits, he said, are the only realistic way to obtain justice in such cases. "That's just fantasy to say that these people who owe $100 are going to pay another $100 filing fee, they're going to hire a lawyer, go through all that one at a time, and the courts are going to be able to handle these one at a time, and that's how we're going to get relief," Flowers said. Lycan filed the lawsuit in the hopes of forcing cities to abide by state law. "This case really boils down to responsible government," Flowers said. "Are we going to expect municipalities to abide by their own ordinances, cite people only when they're entitled to cite people, and then expect them to issue refunds when they exceed their authority. That's really what this case is about."


Wednesday, March 18, 2015
Iowa DOT Cracks Down On Profit-Driven Speed Cameras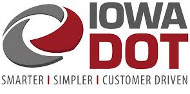 The Iowa Department of Transportation (DOT) wants ten of the thirty-four traffic cameras in use on state roads to come down. Officials reviewed documentation supplied by Cedar Rapids, Council Bluffs, Davenport, Des Moines, Muscatine and Sioux City and concluded on Tuesday that too many were not installed for safety purposes. The orders were based on rules that the department laid out Last year regulating the use of automated ticketing machines on state roads. The regulations are based on the premise that engineering solutions must be implemented before ticketing programs and that cameras should never be considered a "long-term solution" to a traffic safety problem. The principles discourage use of cameras on interstate highways because the amount of pass-through traffic makes it unlikely drivers will be aware the systems are in use, making improvement in driver behavior unlikely. Sioux City felt so insulted by the move that it sued, knowing its highly profitable Interstate 29 speed camera program would not survive under the administrative rules. The city's prediction proved correct, as state officials on Tuesday found no evidence that the devices were increasing safety. "The number of annual crashes varies greatly over the past 10 years with specific trends both upward and downward," the DOT report explained. "It is difficult to determine the effect the speed trailers have had on the number of crashes" For each of the cities, the DOT reports slammed the overemphasis on speed enforcement as the only safety tool in the municipal toolbox. "The speed at which a driver chose to drive was a primary cause in some of the crashes," the DOT report explained, citing federal data. "Specifically, 8.4 percent were driving too fast for conditions and 4.9 percent were driving too fast for a curve. However, speed was not the primary causation in 86.7 percent of crashes caused by the driver, nor the crashes caused by vehicles or roadway/weather." Cedar City will have to disable or move most of its highway speed cameras, Muscatine and Des Moines each lost a speed camera, Davenport lost a red light camera, and Council Bluffs was able to keep all its red light cameras, save for the highly profitable one located at South Expressway and 30th Avenue. "The number of red-light running citations at this location is extremely high: 11,436 in 2010, 7,026 in partial year 2011, 3,054 in partial year 2012 and 9,203 in 2013. These citation numbers are combined from both the eastbound and northbound camera with the eastbound camera accounting for 53% of the citations. Most of these are right-turn-on-red violations which are clearly not a safety concern, see crash diagrams below." Iowa cities have until April 17 to take down non-compliant camera systems. The DOT report for each city is available in a 2.5mb file at the source link below.
Source:

Evaluation of Automated Traffic Enforcement Report (Iowa Department of Transportation, 3/17/2015)


Tuesday, March 17, 2015
Florida Considers Red Light Camera Reform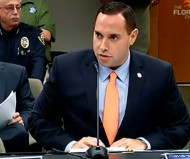 As the tide continues to turn against red light cameras nationwide, Florida lawmakers are considering scaling back their statewide program. The Highway and Waterway Safety Subcommittee last Wednesday approved a measure that would ban automated ticketing of rolling right turns on red and address a handful of minor concerns. "I don't think any of us are going to try to do away with the program right now," the bill's sponsor, state Representative Bryan Avila (R-Hialeah), explained. "That's not what the proposed committee bill is intended to do. What the PCB is intended to do is get to a place where we make the program, more accountable, more transparent and more efficient." Existing law prohibits the issuance of photo tickets to vehicles that make a right turn on red in a "careful and prudent manner." Many local jurisdictions continue to generate the majority of citations from rolling rights, even though data from federal agencies (view report) and the city of Los Angeles, California (view report) show rolling right hand turns rarely cause accidents. The other major provision of Avila's bill requires that the revenue from photo ticketing be devoted to "public safety" initiatives. "That's kinda like, cloudy," state Representative Irv Slosberg (D-Boca Raton) observed. "I'd like to specifically know what does that mean, 'public safety purpose?'" Slosberg proposed to clarify with an amendment that would state that the profit could be devoted to driver's education, but the subcommittee rejected the change. Avila's measure requires the Florida Department of Transportation (FDOT) to generate an annual crash statistics report for photo enforced intersections. It also adds an enforcement provision to the existing statute that tells localities that they lose the ability to issue photo tickets if they fail to submit the required report. "There have been cases where local governments have not submitted the report, and yet the program has kept on going," Avila said. "The problem with that is FDOT and the legislature aren't receiving the data that we need in order to fully analyze and to come to a conclusion about whether red light cameras do in fact increase public safety, or whether they don't." Lobbyists for cities and counties objected that they did not want the state telling them what they could do with their money. State Representative Dave Kerner (D-Lake Worth) took issue with their argument. "Folks, members, this is over half a billion dollars of our constituents' money that was paid as a fine... This is not the cities' money. This is not tax revenue, this is not impact fees, this is not designed to sustain a level of government. So when you tell me you don't like being told what to do with 'our money,' -- it's not your money. It's my constituents' money." A copy of the bill is available in a PDF file at the source link below.
Source:

PCB 15-05 (Florida Legislature, 3/11/2015)


Monday, March 16, 2015
Missouri, France, Saudi Arabia: Traffic Cameras In Fires, Crashes, Scandals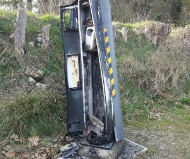 A red light camera was knocked over Wednesday in an accident that the device did not prevent. According to the St. Louis Post-Dispatch, an SUV hit the device at Hampton Avenue and Wilson Avenue at around 8:30am. In Haute-Loire, France, vigilantes completely destroyed a speed camera on March 8. Mon43 reported that burning tires were used on the automated ticketing machine on the RD906 near Boeux, which had previously been set on fire in November. At about the same time, the speed camera in Velleron went up in flames. According to Le Dauphine, the device on the RD31 had been spraypainted two years ago. The photo ticketing consortium in Saudi Arabia known as Saher is in big trouble. Employees of the companies involved in Saher, which include Redflex Traffic Systems of Australia, have been caught strategically leaking videos of motorists on YouTube in violation of local laws, according to ArAr News. Several individuals have been fired as a result of the scandal.




This is a journal covering motoring issues from around the world from a political perspective.


search tips | about us | site map

Subscribe
Receive free email or RSS news updates.

Key Documents
Documents, studies and memos about camera enforcement.

Archives
View previous news items.

Feedback
Contact the editors.

View Main Topics:

Popular Stories

-Missouri Cop Harassment Video

-Photo Enforcement Bans

-Most Popular Stories

Popular Studies

-Red Light Camera Study Roundup

-2007 Virginia DOT: Cameras Increase Injury Accidents

-2005 Washington Post: Accidents Doubled with Cameras

-2004 North Carolina: Red Light Camera Study (Burkey-Obeng)

-Majority Leader Armey Red Light Camera Report

-Longer Yellows Reduce Crashes (TX Transportation Institute)

-HOV/Carpool Lanes Cause Accidents




Since 1999, Washington, D.C. cameras have issued 4,500,103 tickets worth $312 million (as of 5/30/10).