top headlines:
Friday, August 22, 2014
Sierra Vista, Arizona To Vote On Banning Traffic Cameras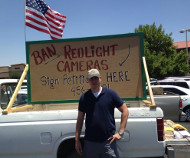 The city council in Sierra Vista, Arizona voted last week to put an initiative measure on the ballot that would, if adopted, kick out the vendor currently at the center of a $2 million bribery scandal in Chicago, Illinois. Karen Finley, the former head of US operations for Redflex Traffic Systems, was indicted for corruption just hours before the council made its decision. Robert Montgomery spent three months collecting the signatures needed to force the council, which is in full support of automated ticketing machines, to let voters decide whether the machines ought to be kept. Montgomery decided to get involved after being incensed by a pro-camera article in the local newspaper. He complained about it to people he met. "It turns out I wasn't the only guy mad about the cameras," Montgomery told TheNewspaper. "It was the same reaction everywhere." At meetings Montgomery attended, he brought up the issue and polled attendees whether he ought to do something, and the response was overwhelming. He filed the paperwork and began circulating the petition with the goal of collecting 2493 valid signatures. "What I learned on the first day was that I did not have to give a speech to convince anybody to sign the petition," Montgomery explained. "People ran over to me and stood in line to sign. After about an hour I learned to shut up and let them do the talking, and boy did I hear stories." Volunteers joined in the circulation effort, including city council candidates Craig Mount and Tony Wenc pulling in 3448 signatures by last month. That was a thousand more than needed to put Proposition 408 on the ballot. "The use of any camera or video camera device, whether fixed on a roadway, state highway in city limits, intersections or positioned in a mobile vehicle, shall be prohibited for use for the purpose of issuing any type of motorist moving violation that carries any type of monetary fine or penalty as listed in any Sierra Vista code of ordinances or Arizona Revised Statute," the initiative states. Photo ticketing companies often fight hard to block such votes, going so far as to sue their former municipal customers. Houston, Texas residents had to pay $4.8 million to settle such a suit. The contract between the Sierra Vista and Redflex, personally signed by Karen Finley during the period the Department of Justice accuses her of being involved in a conspiracy, specifically says the agreement can be canceled if a "citizen's initiative" bans the use of cameras, eliminating the worry of legal wrangling. Arizona was home to the very first referendum to outlaw the use of cameras. In 1991, 70 percent of voters in Peoria moved to prohibit the use of photo radar.


Thursday, August 21, 2014
Study Reveals Reason For Conflicting Red Light Camera Studies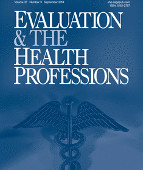 Red light camera studies are frequently described as coming to "mixed" conclusions with some claiming accident reductions while others show an increase in accidents at photo enforced intersections. Rather than assume that all studies are created equal, a new peer-reviewed journal article finds a reason for the difference in outcomes in the research literature. Published last month in the journal of Evaluation and the Health Professions, the review by University of South Flordia researchers Barbara Langland-Orban, Etienne E. Pracht and John T. Large joined Cincinnati Children's Medical Hospital Center's Nanhua Zhang and the University of Florida's Joseph T. Tepas sorted the conflicting studies to determine what made one stand out from another. The researchers developed four criteria by which the studies could be judged as having a superior methodology. First, the photo enforced sites in the evaluation should not include non-photo enforced approaches as part of the "treated" sites. Second, the study must not show "selection bias" in the choice of camera-free intersections used as a control for the evaluation. If a camera intersection has a high rate of accidents, the control intersection must have a similarly high rate. Third, all relevant independent variables must be tracked, including signal timing, lane geometry, traffic volume and time trends. Fourth, all statistical data must be fully reported. The studies with the most complete set of variables concluded that accidents increased with the use of red light cameras, while the reports that claimed an accident reduction benefit to camera use relied on more simplistic analyses that excluded factors such as yellow signal timing, the number of lanes at an intersection and time trends. "The paucity of sound red light camera program evaluations may be due to insufficient data as the cost of collecting the substantial data needed may be prohibitive for some communities and data collection must be planned in advance of the red light camera intervention," the researchers surmised. The researchers also found evidence that some studies, such as the 2003 study in Ontario, Canada conducted by Synectics Transportation Consultants, appeared deliberately to skew results in favor of camera use. "The Synectics Transportation Consultants study had data for both before and after time periods, but their statistical analysis merged the red light camera findings with the outcomes from the comparison sites and sites that were treated with a different intervention (stepped-up police enforcement)," the researchers wrote. "Thus, they had the data to conduct a quasi-experimental research study but opted to use a nonexperimental design... Since the comparison sites and stepped-up police enforcement sites had better injury/fatal crash outcomes than the red light camera sites, the study's statistical design obfuscated the actual results at red light camera sites."
Source: Explaining Differences in Crash and Injury Crash Outcomes (Evaluation and the Health Professions, 7/9/2014)


Wednesday, August 20, 2014
Two Ohio Cities To Vote On Traffic Camera Bans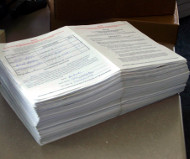 Red light cameras and speed cameras have been put to a vote at the ballot box in eight Ohio towns, more than anywhere else in the nation. Residents of Cleveland and Maple Heights on Monday submitted petitions that to raise that figure to ten. In Cleveland, volunteers spent four years circulating petitions to gather 12,930 signatures. If the Cuyahoga County Board of Elections certifies at least 6013 as valid, the city council will have to put the measure either on the November 4 ballot or call a special election in February. September 5 is the deadline to have a measure ready for the fall election. Proponents of the measure say the public is enthusiastic about the camera ban. "It's probably the easiest petition that I've ever circulated to get people to sign," Jason Sonenshein with the group Liberate Ohio told TheNewspaper. "People are very eager to sign this. It's an issue that voters generally feel passionate about. Everyone who drives through Cleveland sees one or more of these cameras on a daily basis." If the petition is certified for the ballot, voters will be asked to approve a charter amendment that borrows language that has successfully been used in several other cities to block the use of automated ticketing machines. "The city, including its various boards, agencies and departments, shall not use any traffic law photo-monitoring device for the enforcement of a qualified traffic law violation, unless a law enforcement officer is present at the location of the device and personally issues the ticket to the alleged violator at the time and location of the violation," the proposal states. In Maple Heights, a bipartisan group of activists filed over 1200 signatures to place a photo ticketing ban on the ballot. It will go on the ballot if elections officials certify 694 of them as valid. Already, city officials have taken steps to keep the measure from reaching voters. Christopher Finney, attorney for the Coalition Opposed to Additional Spending and Taxes (COAST), says he will sue the city if it tries to block the people from having a voice on the traffic camera issue. Finney's group promises to go "city by city" to take down the cameras if it has to. This is no idle threat, considering voters in Ashtabula, Cincinnati, Chillicothe, Heath, Garfield Heights, South Euclid and Steubenville have banned speed cameras and red light cameras.


Tuesday, August 19, 2014
Appeals Court Orders More Prison Time For Cop Who Beat Motorist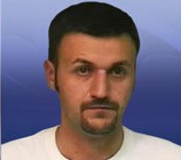 Twenty months in jail is nowhere near sufficient punishment for an Iowa cop who brutally beat a motorist, the US Court of Appeals for the Eighth Circuit ruled on Thursday. Des Moines Police Officer Mersed Dautovic had been convicted assaulting Octavius Bonds with a baton during a September 12, 2008 traffic stop. Around midnight, Bonds left a movie theater with his girlfriend, Erin Evans, who was behind the wheel when Officer Dautovic approached from behind with emergency lights flashing, en route to a call. According to Officer John Mailander, Dautovic's partner, Evans took five seconds to move over into the right lane because other traffic was in the way. The emergency call was canceled and Dautovic decided to stop Evans for failing to yield. "Are you from America?" Officer Dautovic yelled as Evans rolled down the window. "Are you stupid? Didn't you know you are supposed to yield to the right when you see an emergency vehicle approaching?" Evans took too long producing her license and registration, so Officer Mainlander pulled her out of the car, dragging her along the ground to be handcuffed. Bonds got out of the car, so Officer Dautovic sprayed him with mace. Bonds put his hands on top of the car, faced away from Officer Dautovic and begged him to stop spraying. Instead, Officer Dautovic reached under Bonds' arm to spray him directly in the face. Bonds pulled Dautovic's arm away. Officer Dautovic responded by slamming his baton onto Bonds' skull. Bonds resumed consciousness only to see both Dautovic and Mainlander hitting him with their batons as he was on the ground in a fetal position. A hospital treated Bonds for severe head injury, a broken right forearm and a broken left hand that required surgery. Bonds was charged with assaulting a police officer and Evans with interfering with a police officer. Three witnesses at trial confirmed that Bonds was not resisting, and a jury acquitted them despite the perjured testimony and falsified police reports of Officers Dautovic and Mainlander. Another jury found Dautovic guilty of using excessive force and obstructing justice. He faced a twenty year maximum sentence for his crime. Dautovic was without remorse throughout his trial, insisting he did the right thing. US District Court Judge John A. Jarvey determined that the federal sentencing guidelines recommendation of eleven to fourteen years in prison was "unreasonable" and that twenty months was sufficient. The Eighth Circuit disagreed. "The district court acted within its discretion when it decided to vary downward based on Dautovic's history and characteristics and on its policy disagreement with the guidelines, but these considerations do not justify the imposition of a twenty-month sentence in this case," Judge Roger Leland Wollman wrote for the three-judge appellate panel. "Dautovicís offense conduct involved aggravating circumstances, including the use of a dangerous weapon, the physical restraint of Bonds during the course of the beating, and the infliction of serious injury. Moreover, acting under the color of law, Dautovic tried to conceal his wrongdoing by falsifying a police report and lying under oath. When the totality of the circumstances is considered, a variance from the guidelines range of 135 to 168 months' imprisonment to a twenty-month sentence is unreasonably lenient" The court vacated Dautovic's sentence and ordered A copy of the decision is available in a 100k PDF file at the source link below.
Source:

US v. Dautovic (US Court of Appeals, Eighth Circuit, 8/14/2014)


Monday, August 18, 2014
New Mexico Sheriff Busted Over Brutal Road Rage Traffic Stop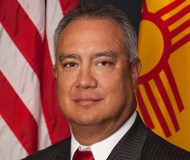 A road rage incident could put the top law enforcement officer in Rio Arriba County, New Mexico behind bars. Federal prosecutors on Friday charged Sheriff Thomas R. Rodella with civil rights violations, brandishing a firearm and falsifying documents related to a March 11 traffic stop of Michael Tafoya on Highway 399. According to the federal complaint, Sheriff Rodella and his son, Thomas R. Rodella Jr, were speeding in a personal Jeep Wrangler SUV when they approached Tafoya's white sedan, which was observing the 35 MPH speed limit. Rodella tailgated the sedan, and Tafoya tapped the brakes, infuriating Rodella. Eventually, Tafoya pulled to the side so Rodella could pass. Instead of passing, Rodella also pulled over, got out of his Jeep and motioned Tafoya to fight. Since Rodella was not in uniform, Tafoya had no idea that he was a law enforcement officer, so he got back in his car and took off at high speed. The younger Rodella got behind the wheel of the jeep and began pursuit, eventually blocking Tafoya into a dead-end private street. Sheriff Rodella allegedly pulled out a revolver, opened Tafoya's car door and began pistol whipping him as the motorist begged not to be shot. The younger Rodella grabbed Tafoya out of the car and threw him onto the ground. "Don't you know that is the sheriff?" the younger Rodella asked. When Tafoya asked to see a badge, Sheriff Rodella slammed it into his face. Deputies were called to the scene, and Tafoya was hauled in to the Rio Arriba County Detention Center and booked, charged with assaulting the Rodellas. "I was concerned for my life and the lives of others as the driver had made more than one attempt to run me over," Sheriff Rodella wrote in his report. The Federal Bureau of Investigation looked into the incident and found evidence that Tafoya's version of events was credible. "As the lead agency for enforcing federal civil rights laws, the FBI wants to make it clear no one is above the law, regardless of what uniform you wear or rank you hold," FBI Special Agent in Charge Carol K.O. Lee said in a statement. "Those charged with upholding the law must and will be held accountable." The Rodellas each face up to twenty years in prison for the falsified document charge and a mandatory minimum of seven years on the weapons charge, if convicted.




This is a journal covering motoring issues from around the world from a political perspective.


search tips | about us | site map

Subscribe
Receive free email or RSS news updates.

Key Documents
Documents, studies and memos about camera enforcement.

Archives
View previous news items.

Feedback
Contact the editors.

View Main Topics:

Popular Stories

-Missouri Cop Harassment Video

-Photo Enforcement Bans

-Most Popular Stories

Popular Studies

-Red Light Camera Study Roundup

-2007 Virginia DOT: Cameras Increase Injury Accidents

-2005 Washington Post: Accidents Doubled with Cameras

-2004 North Carolina: Red Light Camera Study (Burkey-Obeng)

-Majority Leader Armey Red Light Camera Report

-Longer Yellows Reduce Crashes (TX Transportation Institute)

-HOV/Carpool Lanes Cause Accidents




Since 1999, Washington, D.C. cameras have issued 4,500,103 tickets worth $312 million (as of 5/30/10).