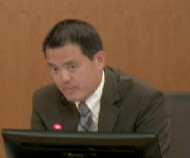 11/19/2015

California City Bucks Trend, Gives Redflex A Chance
San Mateo, California gives Redflex 90 days to answer public concerns about the red light camera program.


Politicians in San Mateo, California are not afraid of the ongoing corruption investigation into Redflex Traffic System, nor are they afraid of the public's anger at red light camera tickets that run $540 each -- the most expensive in the nation. The council unanimously decided Monday to give the Australian photo ticketing firm ninety days to answer common objections to the lucrative program. "For my part, I'm totally about the safety," Mayor Maureen Freschet said. "We did get quite a few ema ...




---