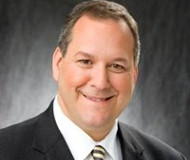 4/17/2018

Federal Lawsuit Challenges Interstate Speed Camera Trap In Ohio
Federal class action seeks to force Girard, Ohio to refund speed camera tickets issued in a work zone a month after work had ceased.


Motorists in Girard, Ohio are turning to the federal courts to force the town to pay back fines collected for speed camera tickets that were, they argue, illegally issued. According to the class action suit filed on Friday, automated tickets were being issued in a "work zone" on Interstate 80 even though the work had been completed a full month earlier. Between December 7, 2017 and January 7, 2018, the site in question was officially a "non-construction zone" where the speed limit should hav ...




---