top headlines:
Tuesday, February 24, 2015
Germany, Canada: Speed Cameras Trashed, Bashed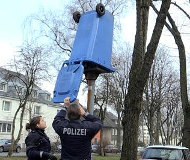 Vigilantes in Essen, Germany on Sunday found a unique way to keep the local traffic camera from issuing tickets. Rheinische Post reports that a blue trash can was placed atop the automated ticketing machine on Heisinger Strasse, knocking it out of commission. Because of the height of the camera pole, police officers responding to the scene had difficulty removing the obstruction. They have no idea who might be responsible. Vigilantes in Edmonton, Canada smashed the rear window of a speed camera van last week. According to CHED Radio, the speed trap had been station near Yellowhead Trail and 77th Street.


Monday, February 23, 2015
Iowa Supreme Court Backs Speed Cameras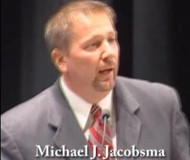 The Iowa Supreme Court stepped in Friday to save red light cameras and speed cameras from the challenge of lawyer and motorist Michael Jon Jacobsma. The justices fell back on their 2008 decision that gave municipalities permission to use automated ticketing machines, even though the state legislature had declined to do so (view 2008 ruling). Jacobsma brought due process concerns that the court had not previously considered. He said the speeding tickets that Redflex Traffic Systems, an Australian company, issued on behalf of Sioux City were being sent to individuals who were not responsible for the alleged violation. Redflex sent Jacobsma a ticket on August 6, 2012 after photographing a car registered in his name. The Sioux City ordinance would not allow him to escape liability unless he mailed in a stolen vehicle report. For added authority, the Iowa court cited the highest court in Washington, DC, which enthusiastically backed the city's lucrative camera program as well as the Seventh Circuit US Court of Appeals decision in Chicago (view ruling). The Iowa court determined that Jacobsma did not lose anything important if he was fined for an offense that he did not commit. "Jacobsma does not appear to have a conventional liberty interest," Justice Appel wrote. "He can drive his car anywhere he wants, subject to the laws of the road. He can loan his car to anyone he wants. His right to self-fulfillment or his right to be left alone do not seem implicated by the Sioux City ATE ordinance in any meaningful sense." The court sidestepped the question of the justice of fining people for offenses that they did not commit by saying that Jacobsma did not affirmatively prove that he was not the driver. Jacobsma rested on the notion that the prosecution had the burden of proving that he was the driver. "But because Jacobsma offered no evidence beyond the stipulations that he was the owner of the vehicle and that the vehicle was involved in an infraction, the questions of whether and how a defendant may rebut a city's case and whether the ordinance comports with due process when faced with evidence that someone other than the registered owner was operating the vehicle at the time of the infraction, pose purely academic questions that are not before the court," Justice Appel wrote. That was enough for the court to preserve Iowa's photo ticketing systems -- for now. "In contrast, the presumption in this case that, absent proof to the contrary, the registered owner was the driver of the vehicle at the time of the infraction is not very complicated and is eminently reasonable," Justice Appel wrote. "We therefore conclude there is no due process violation under article I, section 9 of the Iowa Constitution... We reserve for another day the question of whether an ordinance that strictly imposes vicarious liability in all circumstances offends the due process clause of the Iowa Constitution." A copy of the decision is available in a 170k PDF file at the source link below.
Source:

Sioux City v. Jacobsma (Iowa Supreme Court, 2/20/2015)


Friday, February 20, 2015
California Cities Continue To Dump Red Light Cameras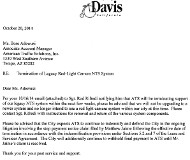 Red light cameras are on their way out in California. To date, more than sixty towns in the Golden State have sent the private, for-profit companies that run the automated ticketing programs packing. On February 27, the cameras in Stockton will be coming down after the city quietly terminated the contract with Redflex Traffic Systems of Australia. "Please contact Lieutenant James Chraska, Stockton Police Department Traffic Section, to coordinate removal of the photo red light enforcement equipment from the city of Stockton," City Manager Kurt O. Wilson wrote in a letter to Redflex last month. After having spent a great deal of effort convincing residents that red light cameras were necessary, some cities often prefer to let the change of mind go unnoticed. The photo enforcement contracts expire and the programs slip away without any public notice. That happened late last year in Davis, California, where American Traffic Solutions (ATS) tried to convince the city to pay an extra $1000 to $1500 per camera monthly fee for an "upgraded" system. Davis was not interested. "Please be advised that we will not be upgrading to a newer system and no longer intend to use a red light camera system within our city at this time," Davis Assistant Police Chief Darren Pytel wrote in an October 20, 2014 letter to ATS. "Please be advised that the city expects ATS to continue to indemnify and defend the city in the ongoing litigation involving the stop payment notice claim filed by Matthew Jaime following the effective date of termination... The city will additionally continue to withhold final payment to ATS until Mr. Jaime's claim is resolved." Davis and a number of other cities have been sued because ATS and Redflex allegedly underpaid employees in violation of the state's prevailing wage law. The suit was based on a ruling by the California Department of Industrial Relations that found the companies in violation (view ruling). Such ongoing legal troubles continue to dog Redflex, a company whose former top US employee is facing trial on federal corruption charges in Chicago. More than sixty California cities have decided cameras were not worth keeping. These towns include Belmont, Bell Gardens, Berkeley, Burlingame, Compton, Corona, Costa Mesa, Cupertino, El Cajon, El Monte, Escondido, Emeryville, Fairfield, Fresno, Fullerton, Gardena, Glendale, Grand Terrace, Hayward, Highland, Indian Wells, Irvine, Laguna Woods, Lancaster, Loma Linda, Los Angeles, Long Beach, Maywood, Montclair, Moreno Valley, Oakland, Paramount, Pasadena, Poway, Rancho Cucamonga, Redlands, Redwood City, Rocklin, Roseville, Rowland Heights, San Bernardino, San Carlos, San Diego, San Jose (photo radar), San Juan Capistrano, Santa Fe Springs, Santa Maria, Santa Rosa, South Gate, Union City, Upland, Walnut, Whittier, Yuba City and Yucaipa. The city councils of Laguna Niguel and Orange passed ordinances banning cameras in 2011. Residents of Anaheim, Murrieta and Newport Beach voted to ban red light cameras at the ballot box.


Thursday, February 19, 2015
Ohio Supreme Court Makes Pro Traffic Cameras Ruling Final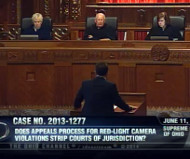 The Ohio Supreme Court is done listening to arguments about red light cameras and speed cameras. A narrow majority on Wednesday denied reconsideration of the December ruling that rescued cities with photo ticketing programs. The court saw no problem with cities creating their own judicial panels to adjudicate tickets without the permission of the General Assembly. (view ruling). December's ruling said that it did not matter that the state constitution only gave the legislature the authority to create judicial panels because cities have been labeling the citations as "civil" matters so that fewer rights apply. For the past four years, Bradley L. Walker has been fighting the $120 ticket issued to him by Redflex Traffic Systems of Australia on behalf of Toledo. That ticket became final Wednesday, as the high court majority was not persuaded by Walker's plea for a second chance. "The [constitutional] policy is that if you are in this state and one of the municipalities charges you with wrongdoing, there is a conflict of interest for the municipality to pick and choose who will decide your case," Walker's attorney, Andrew R. Mayle, wrote to the court. "So the matter is left to the legislature. To not reconsider, this court must be comfortable with the notion that Ohioans submitted to every city council in this state the unilateral, constitutional power to preemptively vest a local political appointee with exclusive original jurisdiction over alleged ordinance violations." Walker's attorney added that the Ohio General Assembly went so far as to enact a law in December (view law), erroneously reported by local press as a "ban" on automated enforcement, to authorize the Toledo-style tribunal. Walker's attorney insisted that the Supreme Court's decision rendered the legislature's act useless. "If the majority doesn't reconsider, any municipality may negate a municipal court's original jurisdiction for any ordinance carrying a financial penalty," Mayle argued. Redflex said Mayle and Walker's arguments were nothing new and that the Supreme Court could only consider facts that were not known at the time of the decision. "Walker's motion is nothing more than a restatement of the same arguments in new packaging, and as such, should be denied," the Australian firm's lawyers insisted. "It is this court -- not the legislature -- that determines what a statute says." In the end, four of the justices sided with Redflex; three sided with Walker.


Wednesday, February 18, 2015
Georgia Supreme Court Advances Demand For Breathalyzer Source Code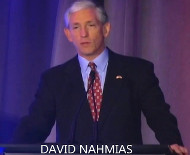 The Georgia Supreme Court on Monday reversed lower court rulings that kept a motorist from requiring a breathalyzer manufacturer to hand over its source code at his drunk-driving trial. Jason Parker tried to get a representative of Kentucky-based CMI Inc, the company that markets the Intoxilyzer 5000, to come to Georgia with a copy of the source code. Parker was convicted of driving under the influence of alcohol (DUI) based solely on the readout an Intoxilyzer machine generated on April 5, 2012. The Court of Appeals refused to compel anyone from CMI to attend the court hearing because it was an out-of-state firm. Parker argued that CMI employees were material witnesses in his case because their machine generated the only evidence that his blood alcohol level was above 0.08. Parker had no way to challenge the accuracy of the device's estimate without knowing how the Intoxilyzer software generated the printout. Before a trial judge can order an out-of-state witness appear, he has to be convinced that the witness is "material" to a case. Parker submitted evidence regarding the widespread accuracy problems with the Intoxilyzer. Washington, DC had to overturn 300 DUI convictions as a result of the use of faulty machines over the course of a decade. Virginia officials spent $1.8 million to replace Intoxilyzer 5000 units deemed "dated, unstable and unreliable." The trial judge refused to consider Parker's documents, deeming them hearsay, which meant CMI could keep the source code secret. The high court disagreed, finding that the lower courts were wrong about the rules of evidence. Nonetheless, Parker will still have to make his case a second time before he can obtain the source code. "The Court of Appeals should have vacated Parkerís convictions and the order denying his motion for material witness certificates, reversed the trial court's exclusion of Parker's proffered documents, and remanded the case to the trial court with direction to issue a new order on Parker's motion," Justice David E. Nahmias wrote for the unanimous Supreme Court. "However, the trial court retains the prerogative as the fact-finder to determine the weight and credibility of the evidence submitted." Both the Ohio Supreme Court and Minnesota Supreme Court have ruled that breathalyzer manufacturers must hand over their source code. A copy of the ruling is available in a 120k PDF file at the source link below.
Source:

Parker v. Georgia (Georgia Supreme Court, 2/16/2015)




This is a journal covering motoring issues from around the world from a political perspective.


search tips | about us | site map

Subscribe
Receive free email or RSS news updates.

Key Documents
Documents, studies and memos about camera enforcement.

Archives
View previous news items.

Feedback
Contact the editors.

View Main Topics:

Popular Stories

-Missouri Cop Harassment Video

-Photo Enforcement Bans

-Most Popular Stories

Popular Studies

-Red Light Camera Study Roundup

-2007 Virginia DOT: Cameras Increase Injury Accidents

-2005 Washington Post: Accidents Doubled with Cameras

-2004 North Carolina: Red Light Camera Study (Burkey-Obeng)

-Majority Leader Armey Red Light Camera Report

-Longer Yellows Reduce Crashes (TX Transportation Institute)

-HOV/Carpool Lanes Cause Accidents




Since 1999, Washington, D.C. cameras have issued 4,500,103 tickets worth $312 million (as of 5/30/10).