2/22/2006
Winnipeg, Canada Auditor Says Police Botched Camera Contract
ACS photo enforcement contract scandal spreads to Winnipeg, Canada.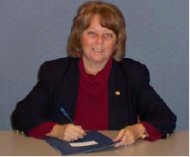 Winnipeg, Canada city auditor Shannon Hunt issued a scathing report to city council members regarding its photo enforcement contract with ACS Public Sector Solutions, a company currently charged with bribery in Edmonton. The report suggests that sloppy and misleading work on the part of police officers responsible for the contract led to a contract that was of more benefit to ACS than to Winnipeg.

"The end result was revenue projections that were significantly overstated, costs that do not appear to be reasonable for the service delivered and contracts that do not adequately protect the city from financial risk," Hunt wrote in the 65-page report obtained by the Winnipeg Free Press. "Our review clearly demonstrates that citizens deserve better stewardship of financial resources..."

City councillors are upset that, since 2003, the system has only generated $1.8 million in profit for the city despite ticketing 317,000 motorists. Hunt suggests the low profit margin for the city is a result of police ignoring fair bidding practices. The initial request for proposals appeared designed to favor only the technology offered by ACS, and the only competing bid from EDS Canada was quickly dismissed, even though its costs were $11 million less.

In Edmonton, two police are charged with accepting bribes from ACS over a six year period in exchange for helping the company lock in a lucrative, no-bid contract.

Hunt recommends tickets be issued on a per-ticket bounty system where the contractor is paid more for issuing more tickets instead of the flat-rate fee of the present contract.