8/9/2012
Illinois: Appeals Court Upholds Parking Ticket Privacy
Seventh Circuit US Court of Appeals rules parking tickets may not disclose sensitive private information.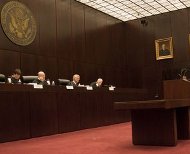 In a surprise move, the Seventh US Court of Appeals on Monday overturned a panel of its own judges and a lower court in order to protect the privacy of motorists. Jason M. Senne filed suit against Palatine, Illinois after the village slapped a $20 parking ticket to his car on August 20, 2010. The notice listed his name, address, driver's license number, date of birth, sex, height and weight for any passersby to read. It also included full details on his automobile, including the VIN.

Senne insisted disclosing this information on his windshield constituted a violation of the federal Driver's Privacy Protection Act which prohibits release of information found in motor vehicle records. In July 2011, a split three-judge panel decided that Congress allowed disclosure of such information for "service of process" and allowed Palatine to continue its practices (view decision). Senne appealed to the entire Seventh Circuit, and the full court was persuaded.

"We now conclude that the parking ticket at issue here did constitute a disclosure regulated by the DPPA, and we further agree with Mr. Senne that, at this stage of the litigation, the facts as alleged are sufficient to state a claim that the disclosure on his parking ticket exceeded that permitted by the statute," Circuit Judge Kenneth F. Ripple wrote for the court.

The DPPA was adopted after the 1989 murder of actress Rebecca Schaeffer by a man who had copied down her license plate number and then looked up her home address in Department of Motor Vehicle (DMV) records. The statute prohibited public officials from disclosing "or otherwise making available" personal information from DMV files.

"The real effect of the placement of the ticket was to make available Mr. Senne's motor vehicle record to any passer-by," Ripple ruled. "This sort of publication is certainly forbidden by the statute.... There are very real safety and security concerns at stake here. For example, an individual seeking to stalk or rape can go down a street where overnight parking is banned and collect the home address and personal information of women whose vehicles have been tagged. He can ascertain the name, exact address including the apartment number and even other information such as sex, age, height and weight pertinent to his nefarious intent."

The decision was a blow to Judge Richard Posner who ruled against Senne in the earlier decision and wrote the dissenting opinion in the en banc case.

A copy of the new ruling is available in a 250k PDF file at the source link below.