4/30/2013
Louisiana: Red Light Camera Tickets Can Increase Insurance Rates
Louisiana Department of Insurance confirms red light cameras can increase premiums for drivers in the state.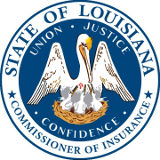 In states like Arizona and California where photo enforcement tickets carry license points, insurance rates rise when a red light camera or speed camera ticket is sent to a vehicle owner. It is less well known that the same can be true in states where points are not assessed on photo tickets. On Monday, the office of the Louisiana Department of Insurance clarified that nothing prevents insurers from raising rates on vehicle owners who receive a photo ticket in the mail.

"Most automobile insurance companies will implement the use of factors relative to the existence or non-existence of tickets and other minor violations during the process of generating a premium total for its customers," Deputy Insurance Commissioner Ed O'Brien wrote. "Each automobile insurer has the discretion to establish the category of violations that will be surcharged or not acknowledged. With that premise, any effect on automobile insurance rates due to the issuance of a ticket via a red light camera will vary from company to company."

The hike in insurance premiums lasts several years, so in the states where rates climb for photo ticket recipients, insurers can collect far more net profit per ticket than the cities operating the red light camera program. For that reason, the insurance industry's lobbying and public relations arm, the Insurance Institute for Highway Safety (IIHS), has been at the forefront of red light camera and speed camera advocacy.

On Thursday, IIHS released the results of a survey it claimed showed 87 percent of residents in Washington, DC support red light cameras. IIHS has a history of using push polling to create the illusion of public support for cameras that does not actually exist. For example, three years ago IIHS conducted a similar survey that concluded residents of Houston, Texas supported cameras by 57 percent. This figure was disproved when voters had a chance in November 2010 to vote on cameras, and 53 percent tossed the cameras out. Likewise, IIHS insisted Santa Ana, California supported cameras by 54 percent, an implausible claim considering 73 percent of voters in Anaheim, a bordering city of equal size, prohibited the city council from ever installing red light cameras

Mid-Atlantic jurisdictions have very restrictive referendum policies, so no vote on camera use has taken place in the District. An hour away in Sykesville, Maryland, however, 61 percent of voters in 2010 approved a ballot initiative outlawing automated ticketing machines.

The insurance industry's DC survey was carefully crafted to appear objective. One hundred residents were taken from each of the city's eight wards with the survey sample reflecting the age, race and sex distribution of the general population. The sample did not match up in one critical respect: IIHS targeted non-drivers for the survey. Only 38 percent of respondents used their car regularly, which is the exact inverse of the city's demographics. According to the US Census Bureau's 2011 American Community Survey, 426,372 DC residents commute to work by car, while only 38 percent take public transit. As the IIHS survey showed, non-drivers, who are not subject to traffic fines, support the increased use of cameras of every type. In addition, the phrasing of the questions asked was carefully adjusted to reach the desired result.

"A pilot test of 20 respondents was conducted prior to the start of the survey," the IIHS report explained. "Some questions were changed as a result, and responses from the pilot surveys were excluded from the analyses."

At the ballot box, when voters are asked what they think of photo enforcement, the answer 9 out of 10 times is negative.

A copy of the Louisiana insurance letter is available in a PDF file at the source link below.