6/23/2021
Wisconsin: No More Drawing Blood From Unconscious Motorists
Wisconsin Supreme Court tells police they need to get a warrant before taking blood from unconscious drivers.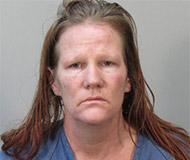 By Richard Diamond

Police in Wisconsin may no longer draw blood from unconscious motorists following a state Supreme Court ruling last week. The justices declared unconstitutional a provision of state law stating unresponsive motorists are deemed to give their consent to blood draws when they applied for a driver's license. As a result of the decision, police will have to secure a warrant in cases like that of Dawn M. Prado, who was involved in a fatal collision on Highway MM in Fitchburg on December 12, 2014.

Police arrived to the scene of the accident to find Prado ejected from her minivan and lying, unconscious, in a ditch, smelling of alcohol. She was taken to the hospital. Officer Johnathan Parker read Prado her rights under the implied consent statute, explaining that refusing the blood test would result in her losing her driver's license -- even though there was no way she could have heard him. After that, he ordered a nurse to take her blood. It tested at just over the legal limit of .08 -- except Prado's prior convictions for driving under the influence of alcohol (DUI) only allowed her a limit of .02.

Faced with DUI-related homicide charges, Prado moved to suppress the blood test results, insisting that police must obtain a warrant before taking blood from unconscious drivers. The justices referred to the US Supreme Court cases that curtailed the use of forced blood draws from conscious motorists, including 2016's Birchfield v. North Dakota (view opinion) and 2013's Missouri v. McNeely decision (view opinion). The federal justices were explicitly trying to "limit the consequences" of implied consent statutes, and the Wisconsin justices decided this must apply to the unconscious driver provision of their own DUI law.

"We agree with Prado that the incapacitated driver provision cannot be constitutionally enforced under any circumstances and is unconstitutional beyond a reasonable doubt," Justice Ann Walsh Bradley wrote for the court. "In the context of warrantless blood draws, consent 'deemed' by statute is not the same as actual consent, and in the case of an incapacitated driver the former is incompatible with the Fourth Amendment... The constitution requires actual consent, not 'deemed' consent. Indeed, consent for purposes of a Fourth Amendment search must be unequivocal and specific."

While this decision favored Prado, it did not let her off the hook. The high court noted the officers followed the law in good faith and that the blood evidence collected could be used against her.

A copy of the report is available in a 350k PDF file at the source link below.