5/22/2011
France: Motorists to Protest Government Speed Camera Secrecy
Makers of GPS locators to protest French government ban on speed camera warning signs and devices.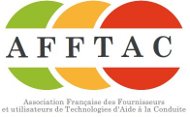 Motorists across France are organizing a multi-city protest of the government's decision to conceal its photo enforcement operations and ban the use of GPS devices that can identify camera locations. The group known as AFFTAC, which represents the users and providers of driver assistance technologies, has scheduled the mass demonstrations for June 2. The idea is to create gridlock in multiple locations, especially Paris, until the government surrenders.

A ministerial committee decided on May 11 to remove the warning signs and a decree implementing the decision was rushed into publication in the official journal on May 19. The warning signs, which had been in place since fixed cameras first appeared in 2003, are already coming down. The GPS warning device manufacturers Coyote System, Eco Logic, Inforad, Takara and Wikango banded together to create AFFTAC. Together, they have 6.1 million customers. The firms blasted the government for criminalizing so many people without even holding a single public hearing.

"This decision is unjust, unwarranted and short-sighted," AFFTAC said in a statement. "The (6.1) million users of radar warnings are not criminals."

AFFTAC is getting the word out to its customers by sending messages to the owners' devices. So far, one million drivers have signed a petition asking President Nicolas Sarkozy to reverse his decision.

That may not happen, as speed cameras represent a big business for the French government. Last year, 9.3 million tickets were issued from fixed and mobile automated ticketing machines. Fixed speed cameras issued 4.6 million citations, an all-time high. Mobile speed cameras issued 4.4 million tickets. Red light cameras accounted for 290,000 citations.

French officials were concerned that as motorists became aware of the locations of cameras through signage and GPS devices, the average number of tickets per fixed camera location dropped 17 percent from 7676 in 2008 to 6340 in 2010. The government hopes that ending the practice of announcing radar locations would increase the per-unit revenue generated.