7/12/2011
New Jersey: Court Approves Private GPS Spying
Appellate court in New Jersey sees no issue with private use of GPS devices to secretly track motorists.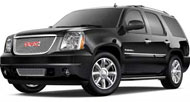 Police are not alone in the ability to secretly use GPS devices to track someone without his knowledge, the New Jersey Superior Court's Appellate Division ruled Thursday. A three-judge panel made this decision in the context of a privacy invasion suit brought by Kenneth R. Villanova against Innovative Investigations Inc after his now ex-wife hired the private-eye company to spy on him. She intended to document alleged infidelities prior to filing for divorce in May 2008. At the firm's suggestion, Villanova's wife installed the tracking device on her husband's GMC Yukon-Denali which followed the vehicle's every move for forty days.

Kenneth Villanova argued that the incident violated privacy statutes. He added a privacy violation claim against his wife during divorce proceedings but had to file the present case separately against the private investigator who followed him. State law forbids intrusion into private places.

"One who intentionally intrudes, physically or otherwise, upon the solitude or seclusion of another or his private affairs or concerns, is subject to liability to the other for invasion of his privacy, if the intrusion would be highly offensive to a reasonable person," the appellate division wrote in a 1989 case summarizing the statute.

Attorneys for the private investigators countered that Villanova was tracked on public roads and had no expectation of privacy. Villanova had no tangible proof that he drove in any secluded location, which the court saw as the only place one's privacy could be invaded.

"We find plaintiff's arguments unpersuasive," Judge Joseph F. Lisa wrote. "We hold that the placement of a GPS device in plaintiff's vehicle without his knowledge, but in the absence of evidence that he drove the vehicle into a private or secluded location that was out of public view and in which he had a legitimate expectation of privacy, does not constitute the tort of invasion of privacy."

The court found that it made no difference whether Villanova's movements were tracked for forty minutes or forty days in the eyes of the law.

A copy of the decision is available in a 70k PDF file at the source link below.