9/13/2011
Iowa: Dashcam Video Undermines Police Testimony
Drunk driving conviction fails when officer testimony does not match the dashcam video.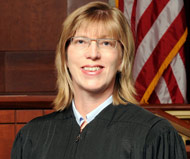 Police testimony in drunk driving cases needs to match events recorded on the dashboard-mounted camera. In a ruling Thursday, the Iowa Court of Appeals found the driving under the influence of alcohol (DUI) case against Anthony Bruce Dexter, then 49, was less than persuasive. He had been stopped and arrested in Princeton on November 21, 2009.

"I observed this vehicle going from fog line to center line multiple times," Officer Thomas Leonard wrote in his incident report. "At times it appeared that the vehicle was going to go into the ditch, but each time the driver corrected the vehicle."

Officer Leonard had followed the vehicle for about a mile, and his dashcam captured about three-and-a-half minutes worth of Dexter's driving. A Scott County judge looked at the video and found Dexter guilty, but the three-judge appellate panel saw things differently on review.

"We recognize that in certain circumstances a videotape can speak for itself," Judge Mary Tabor wrote for the appeals court. "But in this instance, we find the videotape speaks fairly softly. After careful review of the police videotape of Dexter's driving, we conclude the recording does not objectively demonstrate reasonable cause for a stop."

The appellate judges did not see anything dangerous about Dexter's driving, and no suggestion whatsoever that he was about to drive his car into a ditch, as Leonard had claimed.

"We observed four to five instances where Dexter weaved slowly and gently from right to left," Tabor wrote. "At a couple of points Dexter's tires hugged the center line. In none of those instances did Dexter correct his course in a manner we would classify as erratic, though he did make two obvious corrections."

The record before the appellate judges did not contain any testimony from Officer Leonard that would have justified ordering Dexter to pull over.

"Based solely on the videotape, we find the intra-lane weaving, without more, insufficient to raise reasonable suspicion," Tabor wrote.

The judges suppressed all evidence gathered after the traffic stop, leaving the state with no case against Dexter.

A copy of the ruling is available in a 100k PDF file at the source link below.