top headlines:
Monday, April 13, 2015
Belgium, Canada, France, Italy, UAE: Speed Cameras Disabled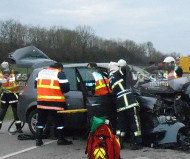 In Saskatchewan, Canada, vigilantes smashed a speed camera lens and spraypainted green graffiti over it last week. According to Global News, the automated ticketing machine near Ecole Massey School in Regina had been disabled for several days without repair. In Dubai, UAE, motorists have been giving speed cameras the finger, 7 Days reports. Outraged public officials threatened to file criminal charges against anyone expressing their displeasure at with automated enforcement with a gesture. Vigilantes in Solbiate, Italy wrapped a speed camera in white packing tape last week. According to La Provincia di Como, the attack put the camera on the Via Cesare Battisti out of commission over Easter. France recently introduced stealth speed camera cars able to issue automated tickets while driving at high speeds on a freeway. Last week one of these Renault Megane photo radar cars failed to prevent an accident at around 2:30pm on the D166 near Ramecourt. According to Vosges Matin, although the automated ticketing vehicle was totaled, the injuries the occupants suffered proved to be minor. On Saturday, vigilantes knocked the speed camera on the Rue de Pors-Leonnec off its mounting point, Le Telegramme reported. Last Tuesday, vigilantes used black spraypaint on the speed camera in Quimper, according to Ouest France. In Saint-Germain-en-Laye, vigilantes spraypainted the automated ticketing machine on the N184 with baby blue paint on Easter weekend, Le Parisien reported. Around the same time, red was the paint of choice to cover the automated ticketing machine on the RD 2089 in Saint-Jean-d'Heurs, according to La Montagne. In Flanders, Belgium, vigilantes damaged a total of 48 highway speed cameras last year, an increase from the 42 taken out of service the year before, Nieuwsblad reported.


Friday, April 10, 2015
Texas Supreme Court Rejects Red Light Camera Arguments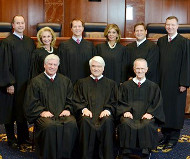 A red light camera court case has yet to reach the highest court in Texas, but justices have recently issued a pair of orders that dealt a setback to the automated ticketing industry. Last week, the judges denied the request of attorneys for American Traffic Solution (ATS) who begged the Supreme Court to intervene in an upcoming election to prevent residents of Arlington from voting on a red light camera ban. Last month, a Tarrant County judge said he lacked the jurisdiction to block the May 9 ballot item. Without elaborating, the Supreme Court issued an order denying the appeal of ATS lawyer Andy Taylor. In another little noticed decision last month, the state Supreme Court dealt a legal blow to the automated ticketing industry in a case stemming from the city of Houston's failed effort to keep its citizens from voting out red light cameras five years ago. Although residents voted down red light cameras by a healthy margin in November 2010, the city refused to turn over documents detailing the number of accidents at photo enforced intersections in advance of the vote. Randall Kallinen and Paul Kubosh, organizers of the successful anti-camera referendum, filed a lawsuit to get the data. In a highly technical legal maneuver, Houston requested a decision from the attorney general on whether the information could be withheld or not. The city then argued Kallinen and Kubosh could not sue to have the requested information released because they had to first exhaust their remedies with the attorney general. The high court rejected the city's claim. "[Public information] requestors cannot be required to finish something they have no right to start," the justices wrote in a per curiam decision. "The requirement that a governmental body seek a ruling from the attorney general when withholding requested information is a check on the governmental body, not a remedy for the requestor to exhaust." Non-profit groups, including Communities United Against Police Brutality, filed friend of the court briefs supporting Kallinen out of fear that the Houston precedent would be used to hide official misconduct. "To require an attorney general ruling before a requestor may bring an action to compel the disclosure of public information constitutes a loophole, giving a governmental body a chance to avoid having to supply public information," the group wrote. "If a governmental body can delay supplying public information, this allows the temporary suppression of mistakes or irregularities that should be immediately open to the scrutiny of the press and the general public." The justices remanded the case to the lower court for further proceedings. A copy of the ruling is available in a 70k PDF file at the source link below.
Source:

Kallinen v. Houston (Texas Supreme Court, 3/20/2015)


Thursday, April 09, 2015
Class Action Lawsuit Against Florida Red Light Cameras Heats Up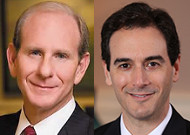 The shoe was on the other foot throughout Florida last week as process servers knocked on the doors of municipalities to tell city officials that they were being sued for running a red light camera program against state law. The US District Court for the Southern District of Florida consolidated cases against eighty-one towns and photo ticketing operators American Traffic Solutions (ATS), Xerox and Gatso of The Netherlands. Lead plaintiff Christopher L. Parker, a motorist who received a ticket from the town of Davie, has a simple argument. The state Court of Appeal ruled that private vendors cannot do all the work of reviewing automated citations (view the Hollywood v. Arem decision). Parker and fellow plaintiffs want compensation not only for the tickets that were unlawfully issued before the ruling, but also to stop the ticketing still going on in many jurisdictions. "The highly comprehensive services these vendors have provided to Florida counties and municipalities have extracted almost complete control from them in the monitoring and enforcement of red-light violations," the plaintiff's legal team, headed by Theodore J. Leopold and Stephen F. Rosenthal, wrote. "The vendors' employees -- and not local law enforcement officers -- control almost the entire law enforcement process." Under the appellate precedent, only a government employee known as a traffic infraction enforcement officer (TIEO) can issue the $158 citations. "Defendant city of Miami contracted with ATS to perform virtually all of the red light camera traffic enforcement functions that Florida law authorizes only the city to perform," the suit alleges. "Specifically, ATS, and not a TIEO or other duly authorized officer, determines whether a violation has occurred, and ATS issues the citations." The suit accuses the seventy cities that use ATS, five that use Xerox (formerly Affiliated Computer Services) and six that use Gatso of unlawful delegation of police powers. It also accuses the vendors of unjust enrichment and of employing deceptive trade practices. The suit seeks a permanent injunction that would end photo ticketing statewide.


Wednesday, April 08, 2015
New York High Court Allows Cops To Be Wrong About The Law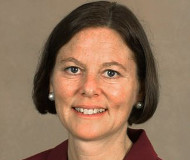 New York motorists are legally able to blow through any unregistered stop sign in a parking lot, but police can pull them over anyway. The state's highest court, the Court of Appeals, on Tuesday restored the drunk driving charges against Rebecca Guthrie, a driver who had been stopped just after midnight on September 27, 2009 for ignoring an unregistered stop sign in a parking lot in Newark -- something that is not a crime in New York. "The provisions of this title relating to obedience to stop signs... shall apply to a parking lot only when the legislative body of any city, village or town has adopted a local law, ordinance, rule or regulation ordering such signs, signals, devices, or regulations," New York Code Section 1100(b) states. The court majority found that the officer who stopped Guthrie that morning was wrong about his understanding of this particular law but that it did not matter. In accordance with the US Supreme Court's Heien v. North Carolina decision from last year (view case), the New York justices reasoned the officer's actions needed only be objectively reasonable. "We are not saying that it would have been objectively reasonable for the arresting officer to have claimed ignorance of the requirement in Vehicle and Traffic Law Section 1100 (b) that a stop sign in a parking lot be registered to be valid," Judge Leslie E. Stein wrote for the majority. "We are saying that the stop was nonetheless constitutionally justified because the officer was not chargeable with knowing each and every stop sign that was registered under the Newark Village Code." Judge Jenny Rivera believes her colleagues are undermining the constitution with an interpretation of the law that departs from New York's tradition of offering greater protection than the federal courts. "Society relies on police officers to enforce laws based on what the laws say, not on an officer's mistaken belief," Judge Rivera wrote in her dissent. "Excusing an officer's mistake of law removes an incentive to learning the law. While the realities of police work rightly justify tolerance of an officer's mistake of fact, there is no similar basis to accept or excuse an officer's error regarding what the law permits and forbids.... If civilians are required to know the law, I see no reason for expecting less from those charged with enforcing it." A copy of the decision is available in a 50k PDF file at the source link below.
Source:

New York v. Guthrie (Court of Appeals, State of New York, 4/7/2015)


Tuesday, April 07, 2015
Federal Appeals Court Rules A Lane Change Is Not A Turn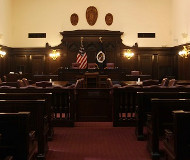 A major drug case hung on a simple question of law, whether a lane change is a "turn" requiring an advance signal of 100 feet. The US Court of Appeals for the Fifth Circuit on Monday ruled that the two are not the same, tossing the government's case against Marco Antonio Alvarado-Zarza because a Texas Highway Patrol officer said Alvarado-Zarza did not signal 100 feet before a turn. The officer's dashcam video showed the driver actually signaled 300 feet before the turn. The traffic stop happened near the border with Mexico in February 2011 after Alvarado-Zarza activated his signal, moved into the left turn lane and proceeded to make a left-hand turn. Officer Juan Barrientos testified that, although Alvarado-Zarza signaled his left turn, the Texas law requiring drivers to signal at least 100 feet before a turn also applied to lane changes. Not so said the appellate court. "Section 545.104(b) is unambiguous," Judge Leslie H. Southwick wrote for the three-judge panel. "A lane change, as its name implies, occurs when moving from one lane to another. A 'turn,' on the other hand, involves a change to a vehicle's direction. The terms 'turn' and 'lane change,' therefore, signify distinct actions. Thus, Section 545.104(b), by its plain terms, does not apply to lane changes." Officer Barrientos was wrong about more than just the law. It turns out, according to the video analysis by expert witness James McKay, that Alvarado-Zarza signaled 100 feet before his lane change, even though he did not have to. The appellate judges slammed the lower court for citing dubious reasons to ignore the analysis. "The video, though, plainly supported McKay's conclusions regarding the points at which Alvarado-Zarza activated his turn signal and later turned," Judge Southwick wrote. "As a result, the district court clearly erred in determining that McKay's testimony lacked credibility." The final question before the court was whether the traffic stop could be considered legitimate because Officer Barrientos simply misjudged the distance between the signal and the left-hand turn. "We have not previously addressed questions about the reasonableness of errors in estimating distances," Judge Southwick wrote. "Taken as a whole, Officer Barrientos' testimony did not provide the sort of specific, articulable facts which would allow a court to determine that he possessed a reasonable suspicion that Alvarado-Zarza had committed a traffic violation. The fact that the actual distance between the signal and the turn was approximately 300 feet, and that Officer Barrientos provided no explanation as to why he might have thought the distance was less than 100 feet, only reinforces this conclusion." The court threw out the evidence obtained as a result of the illegal traffic stop. A copy of the ruling is available in a 110k PDF file at the source link below.
Source:

US v. Alvarado-Zarza (US Court of Appeals, Fifth Circuit, 4/6/2015)




This is a journal covering motoring issues from around the world from a political perspective.


search tips | about us | site map

Subscribe
Receive free email or RSS news updates.

Key Documents
Documents, studies and memos about camera enforcement.

Archives
View previous news items.

Feedback
Contact the editors.

View Main Topics:

Popular Stories

-Missouri Cop Harassment Video

-Photo Enforcement Bans

-Most Popular Stories

Popular Studies

-Red Light Camera Study Roundup

-2007 Virginia DOT: Cameras Increase Injury Accidents

-2005 Washington Post: Accidents Doubled with Cameras

-2004 North Carolina: Red Light Camera Study (Burkey-Obeng)

-Majority Leader Armey Red Light Camera Report

-Longer Yellows Reduce Crashes (TX Transportation Institute)

-HOV/Carpool Lanes Cause Accidents




Since 1999, Washington, D.C. cameras have issued 4,500,103 tickets worth $312 million (as of 5/30/10).