top headlines:
Monday, February 24, 2014
Tennessee Supreme Court Says Cops Can Ignore Sobriety Test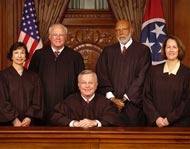 The Tennessee Supreme Court decided on Thursday that the only use for roadside sobriety tests is to collect evidence against motorists, using them to convict individuals for driving under the influence of alcohol (DUI). The high court justices overturned an appellate decision from 2012 that found a driver who passed six of the tests with flying colors should never have been arrested (view 2012 ruling). David D. Bell was arrested on May 13, 2009, even though the trial judge found no evidence of impairment in the sobriety tests when he reviewed the dashcam footage. "I honestly think that he did pretty dog-gone good on the field sobriety tests, better than most I've seen," Sevier County Circuit Court Judge Rex Henry Ogle observed. "I couldn't pass them as well as he did." On that early morning in 2009, Bell had stopped by the The Roaming Gnome Pub and Eatery located in Sevierville and had a few drinks. He made a mistake and ended up on the wrong side of the road when Sevierville Police Officer Timothy Russell came upon him. On the roadside, Bell performed the four-finger count, recited the alphabet from G to S, and identified for Officer Russell in what year he turned six. Officer Russell rated his mental acuity as "excellent." Bell also passed the one-leg stand and the walk-and-turn test. Despite the performance, Officer Russell decided to arrest Bell. Bell moved to suppress the evidence against him, arguing that there was no probable cause for his warrantless arrest. Seeking a conviction, the Supreme Court justices looked to several other states for sympathetic rulings. "We recognize that not all courts that have addressed this question have reached the same conclusion as the Delaware Supreme Court, the Alaska Court of Appeals, the Minnesota Court of Appeals and the Pennsylvania Commonwealth Court," Justice William C. Koch Jr wrote. "However, we have determined that the approach employed by these courts is entirely consistent with our holdings that determining the existence of probable cause to support a warrantless arrest is not a technical process. Rather, it is a process requiring reviewing courts to conduct a common-sense analysis of the facts and circumstances known to the officers at the time of arrest... we find that performance on field sobriety tests is but one of the many factors officers should consider when deciding whether to arrest a motorist for DUI or similar offenses without a warrant." The justices reasoned that under the totality of circumstances, passing the sobriety tests is insufficient to cancel out the effect of other indications of intoxication, including the smell of alcohol and a traffic violation. For this reason, the court reversed the lower court findings and agreed with prosecutors that Officer Russell had probable cause to arrest Bell for DUI and ordered the charges to be reinstated against him. The justices noted that Bell may use his performance on the sobriety tests to raise reasonable doubt of his guilt at trial. A copy of the decision is available in a 140k PDF file at the source link below.
Source:

Tennessee v. Bell (Tennessee Supreme Court, 2/20/2014)


Sunday, February 23, 2014
France, Switzerland: Speed Cameras Sprayed, Scorched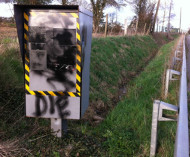 A vigilante destroyed a speed camera in Lugano, Switzerland at around 4:30pm on Friday. According to La Provincia di Como, the device on the via dei Circoli in Cadro had been set on fire. In Rouen, France, vigilantes used black spraypaint to disable a speed camera on the RN31 on Friday. According to 76 Actu, the message "die" was sprayed on the camera in English. The same device had been disabled last November. In Wittelsheim, the automated ticketing machine on the RN66 was sprayed with red and black paint on Thursday, L'Alsace reported. The device has been set on fire or disabled on two other occasions. In Merignac, a speed camera was set on fire last week Saturday at 1:30am. According to Sud Ouest, burning tires completely destroyed the device.


Friday, February 21, 2014
North Carolina Appeals Court Upholds Traffic Stop Without An Offense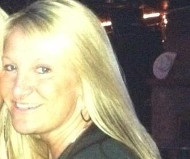 For the first time, police in North Carolina are allowed to turn on their lights and siren to pull over any motorist, even when they have done nothing wrong. In a ruling last month, the North Carolina Court of Appeals for the first time in the state created a "community caretaking" exception to the Fourth Amendment. It was used to convict Audra Lindsey Smathers. On May 27, 2010, Smathers had been driving her red Corvette down Highway 280 when Transylvania Sheriff's Deputy Brian Kreigsman pulled in behind her. She was driving at the 45 MPH speed limit, and the deputy noted nothing suspicious or illegal. Suddenly, a large dog ran in front of the Corvette. She hit the dog, which caused the car to bounce. The deputy turned on his blue lights to pull her over to see if she was "okay." She eventually stopped, and when the deputy came up to the window, Smathers was crying, upset that she had hit a dog. The deputy smelled alcohol, so he had Smathers perform sobriety tests, which she failed. A breath test estimated her blood alcohol concentration at 0.18, and she was arrested for driving under the influence of alcohol (DUI). Smathers challenged her conviction, arguing the initial traffic stop violated the Fourth Amendment because she was seized even though the deputy had no reason to believe that she had done anything wrong. Prosecutors conceded that there was no reasonable articulable suspicion of criminal activity before the stop, but they insisted that seizing her was legitimate in the circumstances. The problem for the prosecution was the state has never recognized a "community caretaking" exception for anything other than the impounding of abandoned vehicles. The three-judge panel reviewed the response of other states to this issue. "As these courts have demonstrated, there are countless situations where government intrusion into individual privacy for the purposes of rendering aid is reasonable, regardless of whether criminal activity is afoot," Judge Robert C. Hunter wrote for the court. "We find the analysis utilized by these courts persuasive, and we can identify no reason why the community caretaking exception should not apply in North Carolina... Thus, we now formally recognize the community caretaking exception as a means of establishing the reasonableness of a search or seizure under the Fourth Amendment." The appellate judges balanced the interest in having police officers lend assistance was greater than the right of individuals to be free from government intrusion. An officer need only claim concern to effect a seizure without warrant or cause, even if that concern is merely a pretext to stop and investigate on a hunch. "However, we agree with the proposition espoused by many courts that this exception should be applied narrowly and carefully to mitigate the risk of abuse," Judge Hunter wrote. The appellate panel upheld the conviction. A copy of the decision is available in a PDF file at the source link below.
Source:

North Carolina v. Smathers (Court of Appeals, State of North Carolina, 1/21/2014)


Thursday, February 20, 2014
Australian Tolling Firm Defends US Toll Road Failure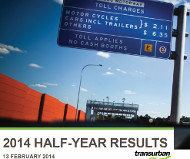 An Australian toll road company is getting defensive about its investment in an underperforming toll road in Virginia. Located just outside Washington, DC, the state and federal authorities poured hundreds of millions in taxpayer funds on what was supposed to be a showcase for public-private partnership innovation. Transurban charges up to $10 for a short 13-mile trip high occupancy toll (HOT) lanes on the Capital Beltway, a proposition that far fewer motorists than expected have found worthwhile. Though the firm collects an average of $64,000 per day from drivers, this amount is well below projections. Transurban CEO Scott Charlton defended the plan with investors in a conference call last week. "Traffic and revenue has remained below our project case expectations," Charlton admitted. "We've now completed a full review and the result is a reduction in traffic and an extension of our ramp-up profile." The executive blamed the poor performance on the brief government shutdown last October and the current bout of "extreme weather." To cover the losses, the firm is restructuring $430 million in debt for the Interstate 495 project and making an equity call to investors to put more money into the lanes. "We think there is long term value here, recognizing that this is a 75-year concession period," Charlton said. Transurban unsuccessfully attempted to draw extra traffic to the pay lanes by holding down the speed limit in the general purpose lanes with a non-compete clause in its contract with the Virginia Department of Transportation. The idea was to lure customers with the chance of legally driving 10 MPH faster by paying a toll. In total, the 495 project lost $51.6 million last year. It collected $11.6 million in tolls and issued $3.2 million in fines and fees. It cost $18.9 million to collect those tolls and operate the road, on top of the $36.4 million cost of financing the debt. The books also reflect $11.1 million in depreciation. Still, Transurban profit was down just $200,000 in the first half of the fiscal year, thanks to a 13 percent increase in toll revenue from higher rates imposed on all other toll roads worldwide. Instead of waiting to see how the 495 lanes performed, the state of Virginia raced ahead with a plan to give the Australian firm control of 29 miles of existing lanes on Interstate 95. Construction on adding the toll collecting equipment has advanced with a scheduled completion date set for the end of the year. Transurban controls the Interstate 495 lanes until December 2087. In reference to other failing toll projects, including the Pocahontas Parkway in Richmond, Charlton pointed to faulty traffic and revenue forecasts, a known problem in the industry (read report). "Small traffic modeling assumptions compound exponentially and create some outcomes that were not the best outcomes for some of the investors in some of these projects," Charlton said. "Again, we continue to apply our discipline and we think we differentiate ourselves from the rest of the market."


Wednesday, February 19, 2014
Utah: Repo Men Sue To Overturn Private License Plate Reader Ban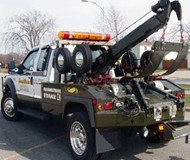 Private companies that spy on motorists are suing the state of Utah over a law that limits commercial use of automated license plate readers (ALPR, also known as ANPR in Europe). The firms Digital Recognition Network Inc and Vigilant Solutions told the US District Court for the District of Utah that they have a First Amendment right to photograph motorists, identify the vehicle and record the time and GPS coordinates in a searchable database accessible to clients nationwide. Digital Recognition Network (DRN) mounts license plate reader cameras on tow trucks so it can distribute the collected data to "clients and partners," usually repossession firms and collection agencies. In Utah, Swift Towing, American Automotive Recovery, Inner Global Recovery and Repros Recovery together spent $120,000 buying license plate reader cameras from the firm. Vigilant Solutions typically offers information from these cameras to law enforcement agencies. Last year, Utah adopted a ban on license plate readers that only allows their use by law enforcement for "conducting criminal investigations," by meter maids to issue parking tickets or by toll roads to generate bills. Other uses are prohibited. "A person or governmental entity may not use an automatic license plate reader system," Utah Code Section 41-6a-2003 states. This has forced the license plate reader companies to stop doing business in Utah for fear of being charged with a class B misdemeanor. The companies filed suit in the hopes of turning the cameras back on. "DRN and Vigilant further seek a preliminary injunction against the application or enforcement of the act so that they can resume their constitutionally protected speech -- namely, the dissemination and collection of license-plate data using ALPR systems -- in Utah," DRN attorney J. Ryan Mitchell wrote to the court. "Because of the Act, DRN can no longer disseminate or sell license-plate data collected by ALPR systems in Utah." The companies argued the state is not truly interested in protecting privacy since it allows so many intrusive uses of license plate readers, as long as the government is involved. In effect, they argued that the ban on private use hinders the repossession industry's freedom of expression. "The act is a content-based speech restriction," Mitchell wrote. "The illegality of speech under the statute turns on the content of what is being photographed and transmitted through ALPR systems -- license-plate information is covered, but other content is not." The industry insists that location history data and license plate numbers represent public information, and there is no privacy concern with selling this data. Utah's attorney general has not filed a formal response to the suit.




This is a journal covering motoring issues from around the world from a political perspective.


search tips | about us | site map

Subscribe
Receive free email or RSS news updates.

Key Documents
Documents, studies and memos about camera enforcement.

Archives
View previous news items.

Feedback
Contact the editors.

View Main Topics:

Popular Stories

-Missouri Cop Harassment Video

-Photo Enforcement Bans

-Most Popular Stories

Popular Studies

-Red Light Camera Study Roundup

-2007 Virginia DOT: Cameras Increase Injury Accidents

-2005 Washington Post: Accidents Doubled with Cameras

-2004 North Carolina: Red Light Camera Study (Burkey-Obeng)

-Majority Leader Armey Red Light Camera Report

-Longer Yellows Reduce Crashes (TX Transportation Institute)

-HOV/Carpool Lanes Cause Accidents




Since 1999, Washington, D.C. cameras have issued 4,500,103 tickets worth $312 million (as of 5/30/10).