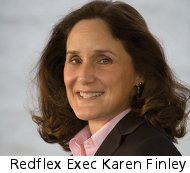 6/19/2015

Red Light Camera Corruption Probe Brings Guilty Plea In Ohio
Ex-US head of Redflex Traffic Systems admits conspiracy to bribe officials in Cincinnati and Columbus, Ohio.


Karen Finley, former head of US operations for Redflex Traffic Systems, will be going to jail for her role in a nationwide red light camera corruption scheme. Finley admitted her guilt to federal prosecutors on March 31, according documents that were unsealed on Friday. The admission unexpectedly came not from the ongoing bribery trial in Chicago, Illinois, but from Cincinnati and Columbus, Ohio. This is the first evidence that the US Department of Justice corruption probe is likely to extend ...




---