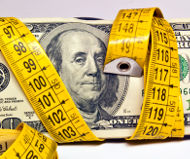 2/7/2018

Ex-Wife Wants Share Of Red Light Camera Convict Pension
Hearing set for claim ex-wife is entitled to share pension of Chicago, Illinois official convicted of taking red light camera bribes.


Wrangling over money continues in the aftermath of the Redflex bribery scandal. Next week, the red light camera company's former executive vice president, Aaron M. Rosenberg, will tell a three-judge appellate panel that he is entitled to a $2.3 million windfall for turning state's evidence against his colleagues. Then, at the end of the month, Margaret Bills will testify that she is entitled to a share of the municipal pension owed to her ex-husband, John Bills. Between 2003 and 2011, John Bi ...




---