top headlines:
Tuesday, November 11, 2014
Oregon Appeals Court Revisits Car Impounded In Driveway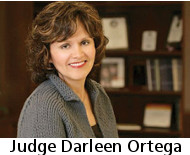 After seven years, the second-highest court in Oregon has resolved the question of whether a police officer may impound an automobile that is parked in the owner's driveway. The Oregon Court of Appeals for the third time took up the case of Richard Chaves Gonzales, who reached his own driveway before Cornelius Police Department Officer Blood could perform a traffic stop. Gonzales had been driving on a suspended license, so Officer Blood used the impounding of his vehicle as an excuse to perform a warrantless search. In 2010, the three-judge appellate panel ruled that the impounding of the vehicle was not appropriate (view opinion). Last month, the appellate court rejected the contention of prosecutors that the evidence turned up during the search should be admitted in court under the "good faith exception." By impounding the car, Officer Blood said that he was exercising the community caretaking exception to the Fourth Amendment to seize the automobile without a warrant. Before towing the car, he had to search it for "inventory" purposes. This turned up a small amount of cocaine in a wallet under the seat. The state argues that even though the seizure and search were unlawful, the evidence should be admitted in court against Gonzales because the officer had no way of knowing his conduct was unlawful. Prosecutors insist Officer Blood was acting on a reasonable interpretation of state law, so the exclusionary rule should not apply to the evidence. Lawyers for Gonzales pointed to the 2005 Ninth Circuit US Court of Appeals decision in Miranda v. City of Cornelius to show that Officer Blood should have known what he was doing was wrong. "Given the existence of Miranda -- which involved the same police force, the same statute and city code provision, and nearly identical circumstances -- it was not objectively reasonable for Blood to rely on ORS 809.720 or the city code to order defendant's car impounded when it was parked in defendant's driveway and was not impeding traffic or threatening public safety," Judge Darleen Ortega wrote for the three judge panel. "As defendant points out, failure to apply the exclusionary rule in this case could create an incentive for law enforcement officers to remain ignorant of developments in Fourth Amendment jurisprudence. Such an incentive would be antithetical to the deterrence rationale of the exclusionary rule." A copy of the new decision is available in a 60k PDF file at the source link below.
Source:

Oregon v. Gonzales (Court of Appeals, State of Oregon, 10/1/2014)


Monday, November 10, 2014
North Carolina: Court Denies Lawyer In DUI Blood Draw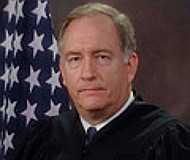 Several states have begun cracking down on the the practice of drawing blood by force from motorists in light of the US Supreme Court's McNeely decision (view case), but not North Carolina. The state Court of Appeals decided last week that motorists suspected of driving under the influence of alcohol (DUI) may not have access to legal counsel if they are having their blood forcibly drawn pursuant to a search warrant. Matthew Smith Shepley, a 26-year-old student, was not behind the wheel of a car, or even a motorcycle at 11:30pm on November 22, 2011. Instead, he was pulled over on 20th Street in Buncombe County while riding a scooter with a non-DOT approved helmet. His driving showed no signs of impairment, and he pulled over in his girlfriend's driveway. During the traffic stop, Deputy Dean Hannah smelled alcohol and took Shepley into custody. At the Buncombe County Detention Center, Officer Travis Jones apprised Shepley of his right under state law to call an attorney and have a witness present for the breath test, and Raquel Harvey arrived to watch. Shepley asked for the breathalyzer machine to be calibrated, but when the officer refused, Shepley said he would not submit to the test. Officer Jones went to obtain a warrant and ordered Harvey out of the room while Shepley's blood was taken. The State Bureau of Investigation said the result was a blood alcohol content of 0.14. Shepley was convicted and fined $1250, charged $762 in fees and received a sentence of 7 days in prison plus a year of probation on the condition he attend a alcohol treatment program. His driver's license was also suspended. Shepley's public defender appealed on the grounds that the initial stop was invalid, Shepley did not receive a speedy trial, and the drawing of blood without a witness was illegal. The three-judge appellate panel disagreed. "The plain language of the [witness] statute limits its application to situations in which a defendant consents to take a breathalyzer or other test designated by the officer," Judge Sanford L. Steelman Jr wrote foor the court. "We hold that, because defendant's blood was drawn pursuant to a search warrant obtained after he refused a breath test of his blood alcohol level, he did not have a right under North Carolina General Statutes Section 20-16.2 to have a witness present." The panel also held that riding a scooter without a DOT-approved helmet was justification for the stop. A copy of the decision is available in a 120k PDF file at the source link below.
Source:

North Carolina v. Shepley (Court of Appeals, State of North Carolina, 11/4/2014)


Sunday, November 09, 2014
France, Thailand, UK: Traffic Cameras Under Attack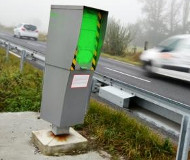 In Nuneaton, England, vigilantes used a burning tire to destroy a speed camera yesterday. According to the Nuneaton News, firefighters responded to the blaze at around 1:30am. Lightning struck two speed cameras in Phuket, Thailand several months ago, and the devices remain disabled, the Phuket News reports. One of the fried caneras is located on Thepkrassattree Road, and the other is near Muang Thalang School. In Saint Vincent, France vigilante soccer fans going by the name MF91 once again disabled a speed camera with spraypaint last week Sunday. According to Mon 43, the Magic Fans sprayed the camera on the D103 in Larcenac green. Actu88 reports that black spraypaint was used yesterday to disable a pair of cameras in Saint-Nabord and La Calotine.


Friday, November 07, 2014
Italy: Speed Camera Corruption Leads To Jail Time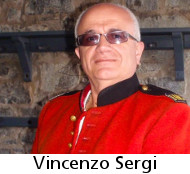 Italian prosecutors have been investigating hundreds of local police chiefs, mayors and the CEOs of photo enforcement companies over the course of nearly a decade. Although some charges have been dismissed, some remain pending, and a court has last week imposed a prison sentence for two individuals convicted of speed camera corruption. Mauro Silvestri, the chief judge of the Tribunale di Cagliari, ordered Vincenzo Sergi, manager of the town of Las Plassas, to spend two years behind bars. Pierluigi Ferraro, an executive at the speed camera firm Sercom, will serve a one-year sentence. The town's speed camera raised suspicion when it generated 18,000 tickets between April and September 2007. In addition to falsifying records, Ferraro and Sergi were convicted of rigging the bid so that Sercom could land the lucrative deal to run the program in return for a 37 percent cut of the fines. A total of 136 motorists who received citations served as the plaintiffs in the drawn-out trial. Another hearing is scheduled February 27 for the mayor and other speed camera officials accused of participating in the scheme. In February, a police commander in Spotorno was arrested in a speed camera bribery sting caught on hidden video in an operation dubbed "Hot Velox." Italian prosecutors have not hesitated to charge police chiefs and municipal officials with speed camera fraud. In 2012, the top cop in Pistoia was arrested for rigging the bid for a photo ticketing contract. In 2011, there were four raids that saw two police officers arrested on charges of soliciting bribes from people falsely accused of speeding. Seven were arrested in Frosinone for rigging speed camera contracts. The Guardia di Finanza announced five indictments in Brescia. A judge ruled that a group of 15 mayors, cops, speed camera company employees should stand trial on fraud charges. In August 2009, speed cameras were shrouded in black plastic as up to 200 officials faced charges in Caserta.


Thursday, November 06, 2014
Voters Reject Toll Roads And Misuse Of Motorist Funding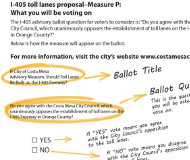 Motorists had their say at the ballot box in a number of states Tuesday. In addition to outlawing automated ticketing machines in four jurisdictions, voters responded to a number of state and local initiatives and proposed state constitutional amendments of interest to the driving public. Tolling and tax hikes were rejected, while measures that ensured taxes on motorists were actually used on road projects proved popular. Toll roads were on the ballot in Costa Mesa, California as voters were asked whether they approved of plans to convert freeway lanes on Interstate 405 into toll lanes. The majority -- 54 percent -- said "no" to the toll lanes in this non-binding advisory measure. In Louisiana, 68 percent of voters said "no" to a constitutional amendment that would have created an infrastructure bank to build toll roads. Texans gravitated to the promise of a transportation funding mechanism that did not include any support for toll roads (view details). Proposition 1 will draw about $1 billion per year from the state's "rainy day fund" through 2018 and depositing the cash in the highway fund for the sole use of building and repairing new roads that are free for use by all residents. It passed with 80 percent of the vote. Fifty-three percent of Massachusetts voters repealed a law that would have indexed the gasoline tax so that it automatically increases with the inflation rate. In Missouri, voters rejected Proposition 7, a $5 billion sales tax hike to pay for the Missouri Department of Transportation's wish list of spending consisting almost entirely of projects unrelated to driving (view details). The idea was rejected by 59 percent of the vote. Maryland and Nevada passed transportation funding "lockbox" constitutional amendments by 81 and 79 percent votes. The measures would prohibit lawmakers from raiding funds raised from the gasoline tax for distribution to the state's general fund. Oregon rejected Measure 88, which would have issued driver's licenses to illegal aliens, failed under the opposition of 67 percent of voters.




This is a journal covering motoring issues from around the world from a political perspective.


search tips | about us | site map

Subscribe
Receive free email or RSS news updates.

Key Documents
Documents, studies and memos about camera enforcement.

Archives
View previous news items.

Feedback
Contact the editors.

View Main Topics:

Popular Stories

-Missouri Cop Harassment Video

-Photo Enforcement Bans

-Most Popular Stories

Popular Studies

-Red Light Camera Study Roundup

-2007 Virginia DOT: Cameras Increase Injury Accidents

-2005 Washington Post: Accidents Doubled with Cameras

-2004 North Carolina: Red Light Camera Study (Burkey-Obeng)

-Majority Leader Armey Red Light Camera Report

-Longer Yellows Reduce Crashes (TX Transportation Institute)

-HOV/Carpool Lanes Cause Accidents




Since 1999, Washington, D.C. cameras have issued 4,500,103 tickets worth $312 million (as of 5/30/10).