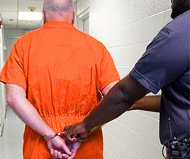 10/2/2019

Red Light Camera and Speed Camera CrimeLine
Timeline of criminal indictments, trials and accusations surrounding the companies and individuals responsible for photo enforcement.


Red light cameras and speed cameras are usually presented as tools of law enforcement, but these devices at times are operated with a disregard for the law. Below are highlights of the automated ticketing industry employees and public officials who have been caught or accused of wrongdoing. Their stories, presented chronologically below, include FCC fines, licensing violations, fraud convictions, bribery convictions and more. September 2019 Federal agents raided city halls in suburban ...




---