9/25/2013
California: Two More Cities Chose To End Red Light Camera Use
El Cajon and South Gate, California terminate their red light camera contracts.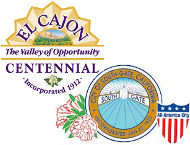 California was once the number one state for photo enforcement with dozens of cities turning to private contractors eager to dish out $500 tickets, the most expensive in the nation. Over the years, the devices have become less popular with the public with the residents of Anaheim, Murrieta and Newport Beach voting to ban them. City officials have taken notice, and so far almost fifty jurisdictions that once used the cameras have decided to take them down. Add El Cajon and South Gate to the list.

On Tuesday, El Cajon's city council voted to end photo enforcement permanently. In February, the city voted to suspend camera ticketing for six months to see whether there would be any difference in the traffic collision data. At the photo enforced intersections, there were 39 accidents with the cameras shut off, and 36 accidents in the same six-month period in 2012 when the cameras were active. The same change was seen at a control group of intersections without cameras, where there were 34 collisions in the "after" period, and 28 before.

"Based on these comparisons, the overall increase in traffic collisions is statistically insignificant," El Cajon Police Chief Jim Redman told the city council.

The camera vendor, Redflex Traffic Systems of Australia, did not turn off pavement sensors while the cameras themselves remained covered. The company insisted to city officials that violations were skyrocketing without tickets being issued.

"However, because the cameras were unable to capture the event, this data cannot be verified and is not supported by the aforementioned collision data," Chief Redman wrote.

Though Redflex made $361,200 from operating the cameras in El Cajon, the city ended up losing $62,000 after ticket revenue was split with state and county governments. Money was not an issue in South Gate which also terminated its contract earlier this month. Officials predicted the program would make $75,763 in profit for the South Gate and $336,319 for Redflex out of the $5 million worth of tickets issued. After ten years, the city council decided to end the program based on public input.

Cities have also recently been spooked by the Redflex bribery scandal in Chicago, Illinois that has already cut the Australian firm's profit in half.

In addition to South Gate and El Cajon, recent California cities to drop their red light camera programs include Belmont, Corona, Emeryville, Yuba City, Glendale, Gardena, Grand Terrace, Hayward, Loma Linda and Whittier, Lancaster, Los Angeles, Long Beach, Moreno Valley, Pasadena, Poway, Redwood City, Rocklin, San Carlos, San Diego, Union City, Yucaipa and Costa Mesa. Berkeley, Burlingame, Cupertino, Compton, El Monte, Fairfield, Fresno, Fullerton, Indian Wells, Irvine, Maywood, Montclair, Paramount, Rancho Cucamonga, Redlands, Roseville, San Jose (photo radar), Santa Fe Springs, Santa Maria, Santa Rosa, and Upland have also canceled their contracts.