10/7/2013
California: Municipal Discontent With Red Light Cameras On The Rise
Poway, California joins the growing majority of California cities dropping red light camera programs.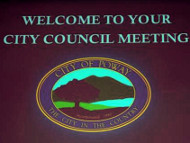 Poway, California is poised to become next on the growing list of cities dropping red light cameras. On October 15, the city council is scheduled to vote on ending the photo ticketing for good after the devices were turned off for six months to test of whether their use actually made a difference. The results are in, and the devices did no good.

"While a six-month period is a brief period of time to evaluate the accident data, it is clear that the removal of the red light cameras has not had a negative effect on accidents at these three intersections," City Manager Penny Riley wrote in a memo to the city council. "In fact, the number of accidents at the three intersections went down."

Since 2004, the city has allowed Redflex Traffic Systems of Australia issue tickets, now costing close to $500 each. Ticketing was suspended in March to compare the number of accidents with the cameras active and with them deactivated. According to city data, all three monitored intersections saw a statistically insignificant decrease in accidents with the cameras turned off. Ted Williams Parkway and Pomerado Road saw collisions drop from 3 to 2; Poway Road and Pomerado Road dropped from 2 to 1; and Scripps Poway Parkway and Community Road dipped from 3 to 2. Overall, accidents dropped from 8 in six months to 5. City staff were not impressed with the results.

"It is recommended that the city council discontinue the city's red light photo enforcement program and authorize the city manager to terminate the contract with Redflex Traffic Systems Inc," Riley wrote.

Redflex is now feeling the heat as only 54 cities of the nearly 100 that once operated red light cameras remain. Of these, 22 of the contracts are up for renewal by July 2014. Highwayrobbery.net tracks photo ticketing levels in the Golden State and suggests the biggest factor is declining response rate to the unofficial notices or "snitch tickets" that Redflex mails to vehicle owners when it is unable to positively identify the driver. Recipients of these documents are free to throw them in the trash without consequence, because state law only allows tickets to be issued when the driver's identity is certain. As the public realizes this, revenue drops.

"In California, snitch tickets are an Achilles' Heel for the 30 or so cities that use them, because they use a lot of them," the editor of HighwayRobbery.net told TheNewspaper. "Hayward revealed that snitch tickets were the majority, 59 percent, of what they sent out. They also revealed that they got a 66 percent response to their snitch tickets."

When one-third of recipients threw away the pricey tickets, the program became a financial bust.

In addition to Poway, recent California cities to drop their red light camera programs include Belmont, Corona, El Cajon, South Gate, Emeryville, Yuba City, Glendale, Gardena, Grand Terrace, Hayward, Loma Linda and Whittier, Lancaster, Los Angeles, Long Beach, Moreno Valley, Pasadena, Poway, Redwood City, Rocklin, San Carlos, San Diego, Union City, Yucaipa and Costa Mesa. Berkeley, Burlingame, Cupertino, Compton, El Monte, Fairfield, Fresno, Fullerton, Indian Wells, Irvine, Maywood, Montclair, Paramount, Rancho Cucamonga, Redlands, Roseville, San Jose (photo radar), Santa Fe Springs, Santa Maria, Santa Rosa, and Upland have also canceled their contracts. Residents of Anaheim, Murrieta and Newport Beach voting to ban them.