7/22/2021
License Plate Camera Maker Faces Swarm Of Fraud Lawsuits
Failed Oklahoma license plate camera experiment sparks investor lawsuit against Rekor Systems.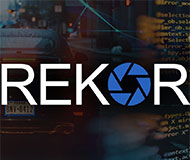 By Richard Diamond

Trial lawyers are lining up to file securities fraud class action lawsuits against Rekor Systems, a vendor of automated license plate readers (ALPR, also known as ANPR in Europe). At least nine law firms have explored the possibility of suing Rekor, which formerly went by the name Novume Solutions, and, before that, Brekford.

With a troubled financial history, Rekor often explored novel forms of photo ticketing as a means of generating revenue. At issue now is the firm's contract to run the automated insurance camera citation program in Oklahoma, which has only now gotten off the ground after more than a decade of high-profile lobbying efforts and insider dealing rejected in other jurisdictions that cited legal objections to the plan.

The idea behind the program was to mail $174 fines to people without insurance, particularly those whose insurance had just expired. Rekor would collect this $174 "enrollment fee," keep $43 for itself, and forward the rest to the state. Rekor also took a commission on insurance purchased through the program, and the prospect of easy money drove up Rekor's stock price. In an earnings statement for the first quarter, however, Rekor reported generating only $245,000 in revenue. Swedish camera vendor SensysGatso, which ran Oklahoma's ticketing program before Rekor, explained why it was doomed to fail.

"Some key factors required for the success of this first-in-the-nation, data-driven program were just not there," SensysGatso president Andrew Noble said in a 2020 statement. "Typically, automated enforcement programs have consequences when a citizen ignores a request. In Oklahoma, the burden of proof of insurance is on the vehicle owner and lack thereof is then taken up by the state for prosecution. This prosecution step was not implemented, making the overall payment rate for the program well below what is standard. Without payment compliance, the program is not economically feasible."

The class action complaints assert that Rekor duped investors unrealistic promises of potential revenue that drove up the stock price. Rekor CEO Robert Berman claimed he had had landed a $45 million contract with Oklahoma, but it turned out to be worth just $1.6 million. The value of Rekor's stock plunged 40 percent after the Texas legislature decided not to take up automated insurance ticketing legislation.

Multiple lawsuits are likely to be consolidated into a single action. They seek compensation for anyone who bought Rekor stock after April 12, 2019, as well as damages from Berman and the rest of Rekor's leadership.

"As officers and/or directors of a publicly owned company, the individual defendants had a duty to disseminate accurate and truthful information with respect to Rekor's financial condition and results of operations, and to correct promptly any public statements issued by Rekor which had become materially false or misleading," attorney Daniel S. Sommers wrote in one of the complaints.